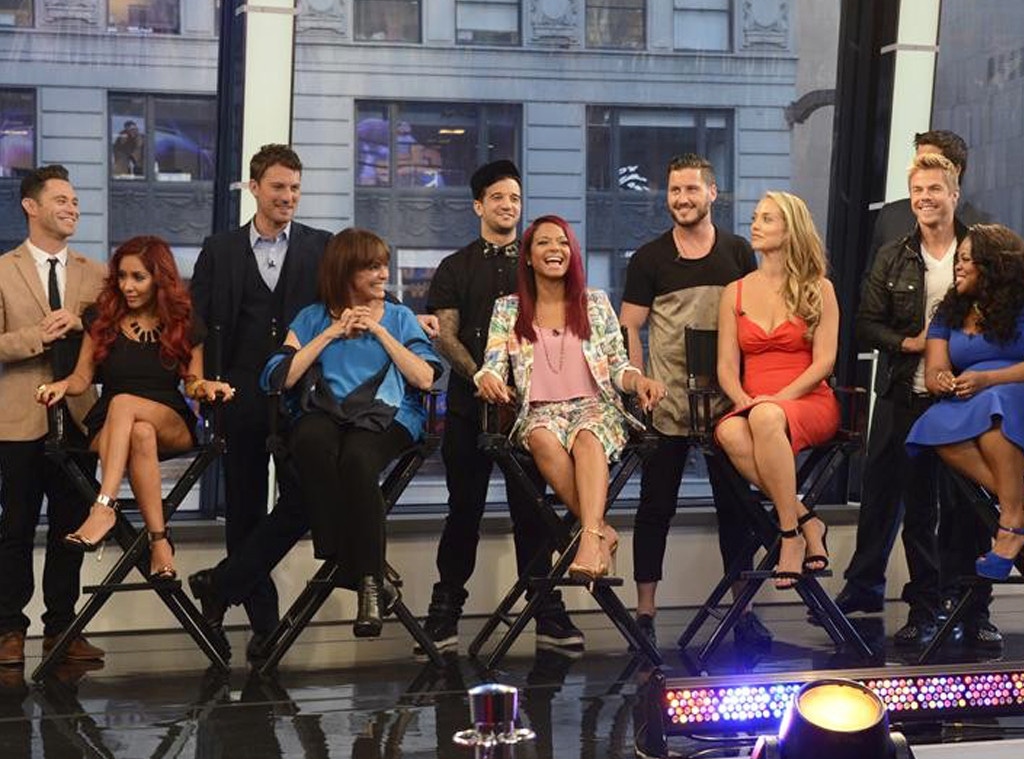 ABC
Sometimes even a perfect sore won't save you in the Dancing With the Stars ballroom.
It may only be the fifth week of ABC's acclaimed dancing competition, but we've already be witnessed our first jaw-dropping elimination of the season. It was a night filled with heartfelt revelations as the dancing hopefuls threw their emotions into their performances to celebrate this week's theme: The most memorable year of your life.
Despite earning the very first ten of the season, America's lack of votes booted a fiery frontrunner out of the competition. This is why you need to vote people! We caught up with the devastated dancer following tonight's broadcast to find out their reactions to the early cut.
This week's eliminated celebrity is…
Christina Milian!
Can you believe it?! The songtress shimmied her heart out tonight in an energy-packed cha-cha set to Cee Lo Green's "Forget You." Milian's dance was dedicated to all the ladies out there who don't need a cheating husband in their lives. You tell' em girl!
In fact, the performance was so fantastic that it prompted head judge Len Goodman to award the "Dip It Low" singer with season 17's coveted first ten of the season. Unfortunately judges' high scores were not enough to make up for last week's lack of votes from those watching at home and Milian was booted from the competition.
We caught up with Milian following tonight's elimination shocker and the dancer revealed that she is just as shocked by the elimination as viewers were. "Honestly I didn't think it was going to be me. I thought that because we had such a great performance tonight that the score it was really going to help us out but you know how it is."
Milian explains that she is disappointed in America's lack of participation. The Voice correspondent says, "The votes are something that really needs to be worked on on this show. People think that someone is okay after they watch the show but they're not okay. You have to vote! You have to help keep them on the show."
Despite an early elimination, Milian says she is glad that she was able to open up about her past struggles through her performance tonight. "It's scary kind of opening myself back up to those wounds and kind of opening up myself up to the world and being vulnerable, but I'm really proud of myself that I just let it go and it was handled very tastefully," she shares.