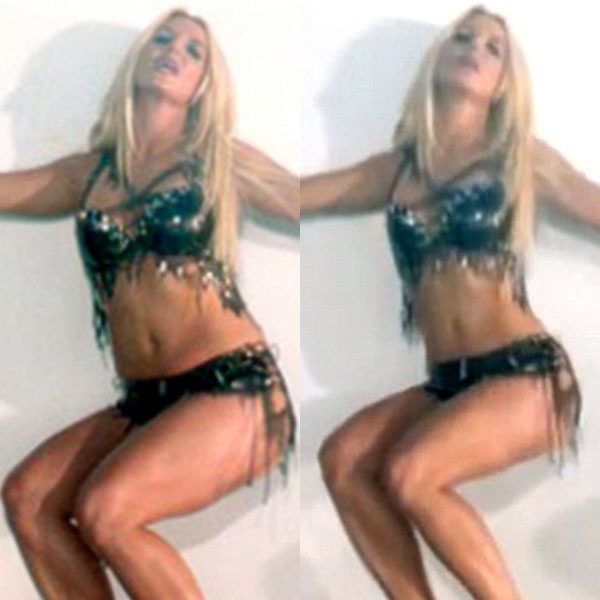 Hoax Films, RCA
One of the most memorable things about Britney Spears' latest music video is her bangin' body—but maybe she only deserves part of the credit.
Before and after photos from the "Work Bitch" music video popped up today and, when comparing the two side by side, it appears that the pop star's physique benefited from some airbrushing (as so many stars' bodies and faces tend to do in photographs).
The shots released by HOAX Films, the visual effects studio that worked on the video, show Britney in her dark bikini outfit against a white wall, with her waist and thighs looking slightly wider in one of the photos.
Per SoundandPictures.com, HOAX Films stated that it "completed sky replacements shots, set extensions and cleanup" for the music video.
The company did not detail exactly what the "cleanup" entailed.
"Ben [Mor]'s innovative music videos work like films, each with its own unique visual narrative," HOAX Films executive producer Alexis Nelson said in a statement. "We are excited to collaborate on such a stunning music video."
Spears' camp and HOAX Films have not yet returned requests for comment.
Regardless of whether a little digital trickery was involved, Brit Brit has been strutting a slimmer figure for a while now. She even gave fans a behind-the-scenes look at her bikini bod while shooting the video, where she's posing in her sexy two-piece with a pair of glittery pumps. "#WorkBitchDay2," she simply captioned the picture on Twitter.