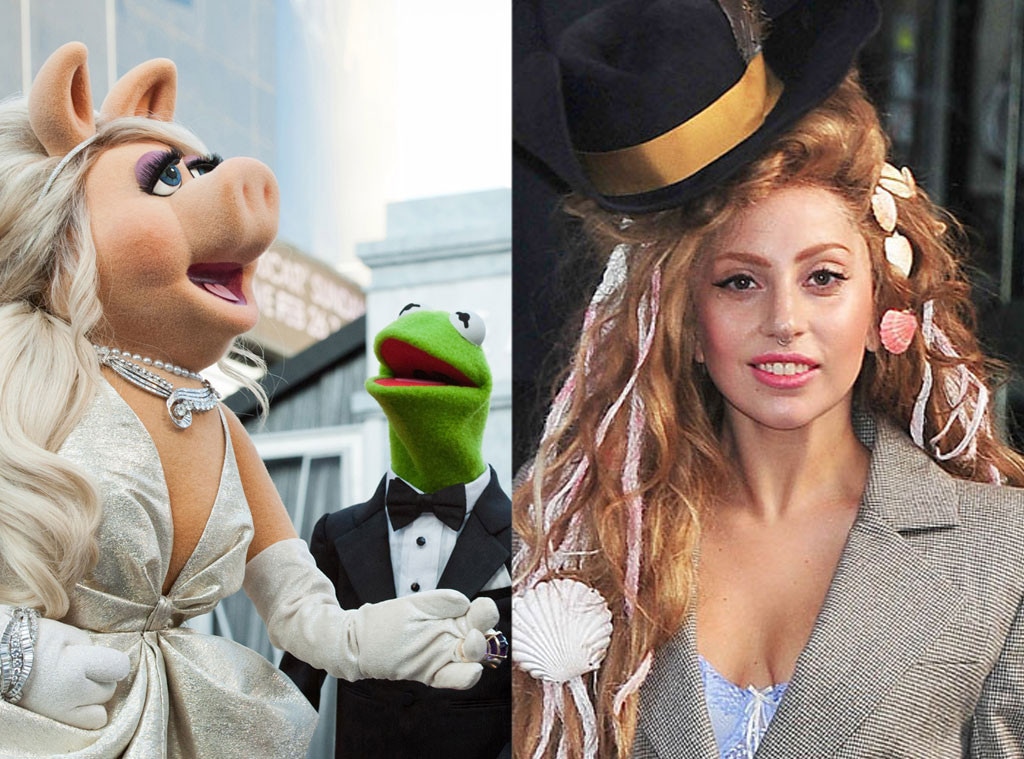 Courtesy: Richard Harbaugh; XPOSUREPHOTOS.COM
Lady Gaga is teaming up with the Muppets again!
I can exclusively reveal that the "Applause" superstar and the famous puppets recently shot a television holiday special together for ABC.
Details are being kept under wraps (and we certainly wouldn't want to spoil any of the surprises for you!), but I'm told the colorful production took place in Los Angeles.
Gaga has a long history with the Muppets. Kermit the Frog was her date to the 2009 MTV Video Music Awards and Jim Henson's Creature Shop created pieces for her The Monster Ball tour in 2010.
She also once wore an outfit made from plush Kermit toys on German television as a statement against fur.
Gaga was reportedly going to make her movie debut in the The Muppets movie with Jason Segel and Amy Adams in 2011. However, her cameo didn't make it in because the original cut of the film was too long.
The Gaga-Muppets collaboration will be the singer's second holiday-themed special for ABC. In 2011, she hosted (and directed!) A Very Gaga Thanksgiving. Guests included Katie Couric, Art Smith and Tony Bennett.
In addition to many of her hits, Gaga also performed "White Christmas" and Nat King Cole's "Orange Colored Sky." Filming took place at her childhood school, Convent of the Sacred Heart in New York City.
Now we want to hear from you.  Will you be watching Lady Gaga and The Muppet's holiday TV special? Chime in below.
(Originally published Oct 15, 2013, at 9:58 a.m. PT)