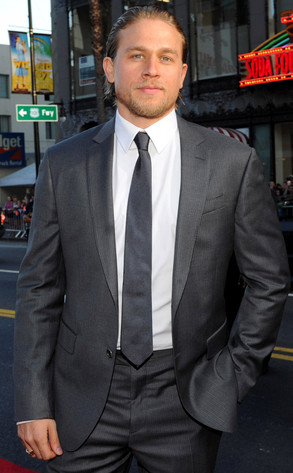 Courtesy of Frank Micelotta/Invision for FX/AP Images
Hearing of Charlie Hunnam dropping out of his role as Christian Grey for Fifty Shades of Grey definitely took a toll on fans' emotions (we can still hear the sobs), but what about the actual production?
Will this delay shooting? Will it cost more to replace the Sons of Anarchy star? Will we ever be able to envision someone else looking "good in those suits"?
E! News has obtained some information that may answer these questions—except for the last one, that's on you—in addition to some more insight as to what may have been behind the scheduling conflict behind his departure.