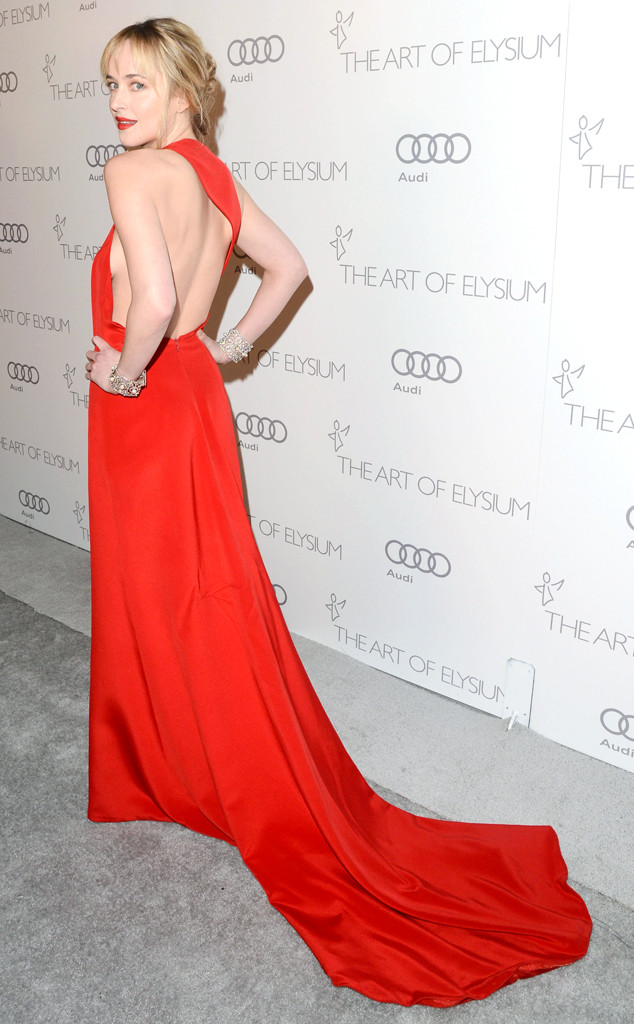 Jason Merritt/Getty Images for Art of Elysium
Charlie Hunnam may not be the only person uncomfortable with all the attention he's received because of Fifty Shades of Grey.
A source tells me Dakota Johnson is also feeling the pressure.
"Dakota is having a very hard time dealing with all the press," the source said. "When she first got the role, it was way too much for her."
The source said that Johnson went from being a virtual unknown to someone "everyone wants a piece of."
"It's been tough," the source said. A rep for Johnson declined to comment for this story.