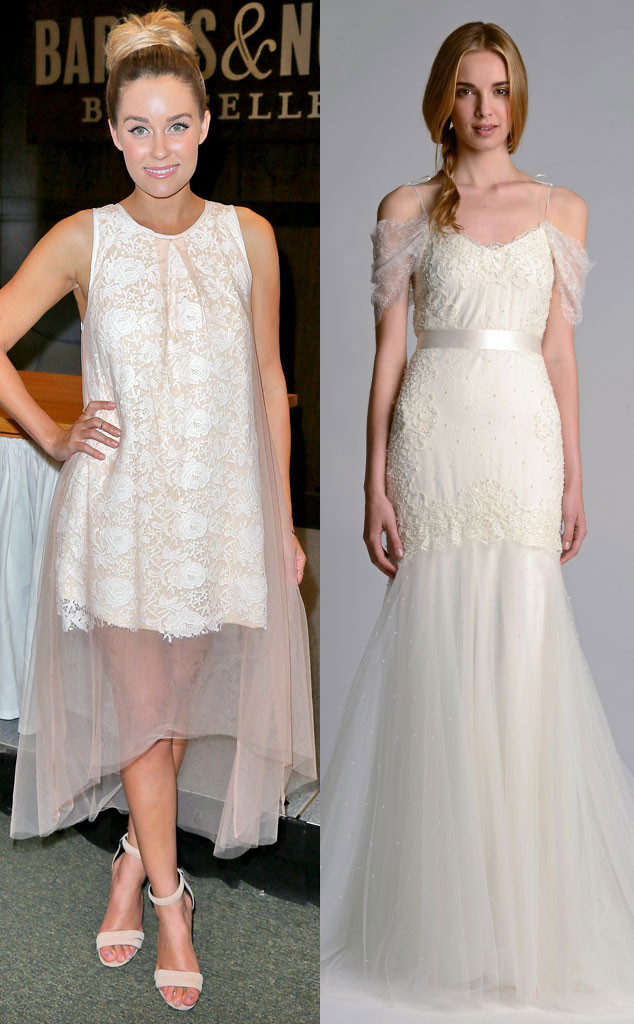 David Livingston/Getty Images, Courtesy: Marchesa
If spring is wedding season, fall is apparently engagement time. Since autumn has arrived, we've seen Lauren Conrad, Naya Rivera, Kaley Cuoco and more celebs become brides-to-be.
And while our initial response is to drool over every inch of their massive rings, only seconds later the focus has shifted to the gown possibilities.
What designer will she pick? Is her style more princess or bohemian? Will she opt for color?
The only thing we do know for sure is that it's going to be a jaw-dropping number worthy of an A-lister. Something even better than the gowns we see at the Oscars.