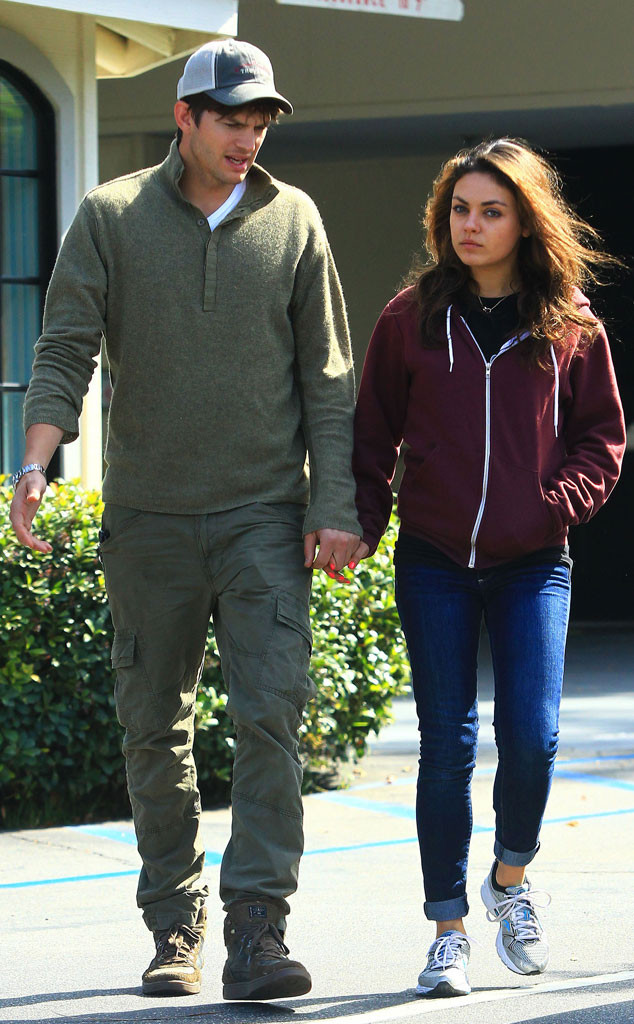 CPR/RR/FAMEFLYNET PICTURES
Mila Kunis and Ashton Kutcher are used to getting dressed up to the nines, sure, but when they have a day off, they're just like us!
The couple stepped out Sunday, Oct. 13, in Sherman Oaks, Calif., looking casual and comfy as they made their way to a sports bar. Ashton, 35, looked handsome in a baseball cap, green pullover and green cargo pants, while Mila, 30, managed to look effortlessly gorgeous in a hoodie, jeans, sneakers and minimal makeup.
Mila and Ashton first met back in 1998 when That '70s Show began. The twosome played a couple on the show, but it wasn't until years later they became an item in real life. Mila, only 15 at the time, had to kiss Ashton on camera during her audition for the part, and as it turns out, that was her very first kiss!