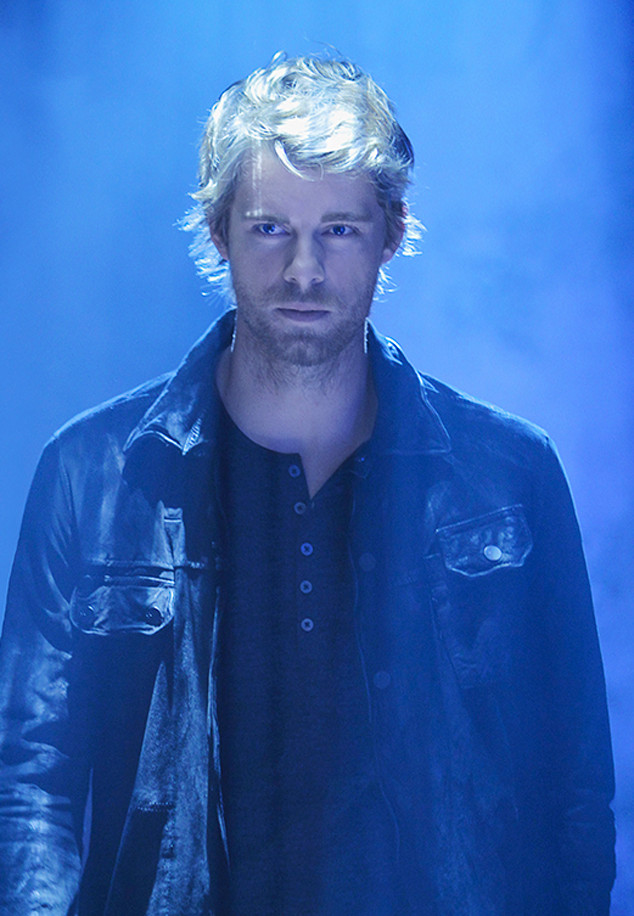 The Tomorrow People: They have powers and good looks. Life just isn't fair sometimes.
We've got an exclusive photo from tomorrow night's all-new episode of the new CW hit series, which features Luke Mitchell doing what Luke Mitchell does best: Being attractive! OK, just kidding. Not about the attractive part, but about the doing what he does best as the hour is looking to be an intense one as Stephen (Robbie Amell) find himself in too deep at Ultra after they try to probe his mind. Not helping matters? An angry John (Mitchell) refusing to help, so his girlfriend Cara (Peyton List) goes behind his back. (HmMM...anyone else picking up the distinct scent of a love triangle heating up?) Of course, John comes around when he realizes Stephen can serve as a spy within Ultra's evil empire.
In addition to the exclusive photo of Mitchell (You're welcome!), we're sharing the exclusive sizzle reel screened for fans at New York Comic-Con which teases all the craziness to come on The Tomorrow People...