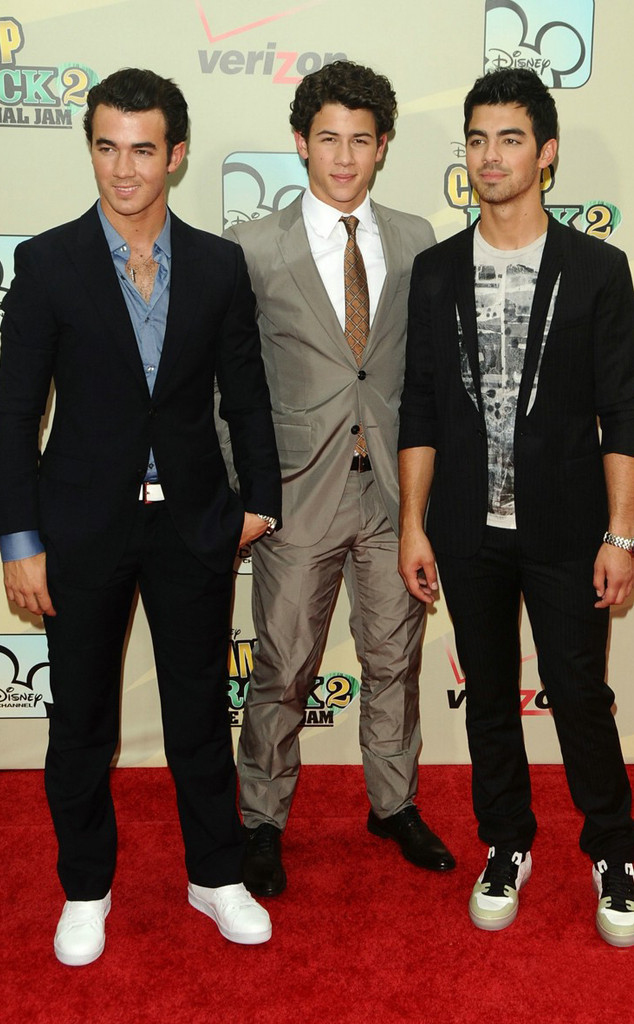 DISNEY CHANNEL/JEFF NEIRA
The Jonas Brothers might just need a family sit-down to work past that "deep rift" that caused them to cancel their tour.
It seems like that was the plan, but unfortunately that didn't play out. On Monday, Oct. 14, a source told E! News that Nick Jonas, Joe Jonas and Kevin Jonas "were going to meet up in New York over the weekend, but Joe decided to stay in Los Angeles."
Joe, 24, has been spotted in L.A. with his uncle, Josh Miller, as well as Demi Lovato's recovery manager Mike Bayer. It's unclear whether Joe has hired Mike as his sober companion, or if the two are just pals.