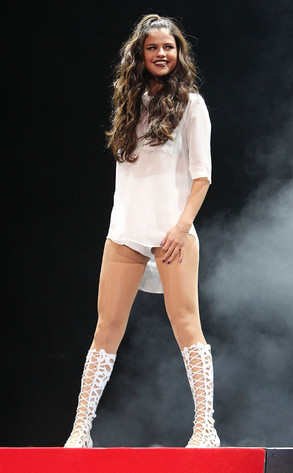 Paul Morigi/WireImage
Oops!
Selena Gomez took a tiny tumble while performing during her Oct. 10 concert in Fairfax, Va., last week.
While singing and dancing to her song "Slow Down," the 21-year-old singer got a little too close to a step at the front of the stage. Gomez didn't notice the drop down and tripped over the step while jumping up and down.
The little spill didn't leave Gomez injured though. Right after, a dancer helped her back up on her feet. She immediately started busting out her dance moves alongside her backup dancers with a big smile on her face.