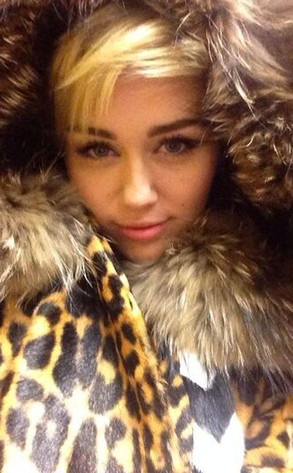 Twitter
How does it feel to be the most famous woman in the world right now? "It feels pretty sick," Miley Cyrus tells Hunger TV. Though she's been famous for half her life, the 20-year-old "Wrecking Ball" singer says she's enjoying the spotlight after taking a self-imposed hiatus in 2011.
"I have been gone for a few years, where I wasn't doing anything and I wasn't working," she explains. "So now it feels like all that work in the studio did pay off."
Before Cyrus dropped her "We Can't Stop" music video in June, record executives were nervous about the singer's new direction. "At first on paper that video sounded insane, no one understood it, and I'm just like, 'Let me film it and then if it doesn't work out, you never have to trust me again, but if it works out, you have to let me drive this ship. You know I'm on to something.' And then they call me and they're like 'Yo, you're onto something!'"