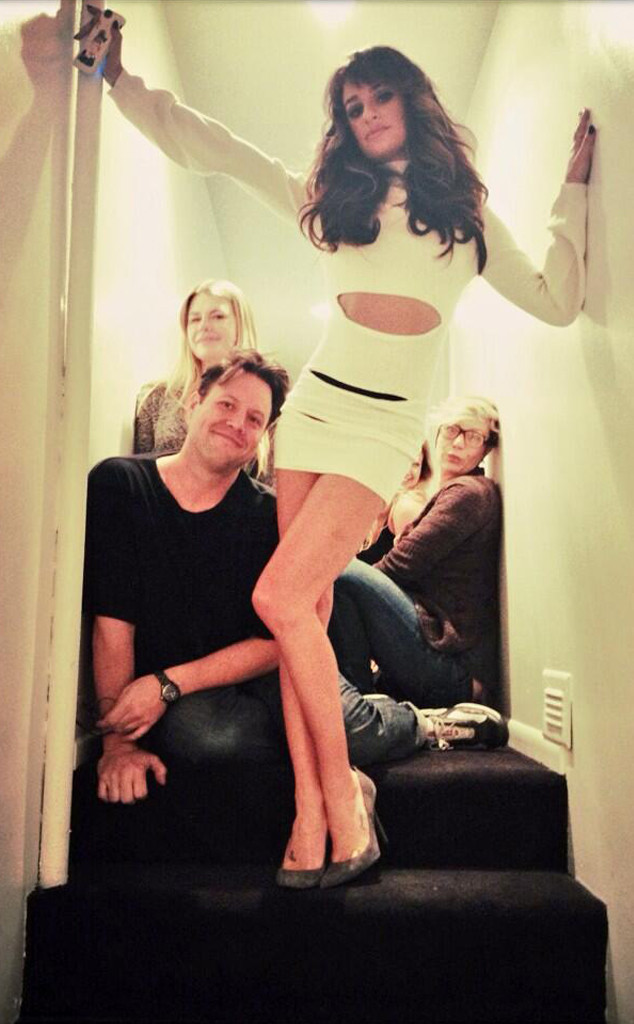 Twitter
Following her touching performance on last week's Glee, Lea Michele teased fans with a sneak peek at her album cover shoot, posting the hot shot on Twitter Sunday.
The 27-year-old starlet looked stunning in a white cut out dress as she struck a fierce pose with some of her glam squad lounging in the background.
"So excited because today I'm shooting the cover for my album! Working with the amazing photographer Peggy Sirota! ‪#Album," Michele tweeted earlier today.