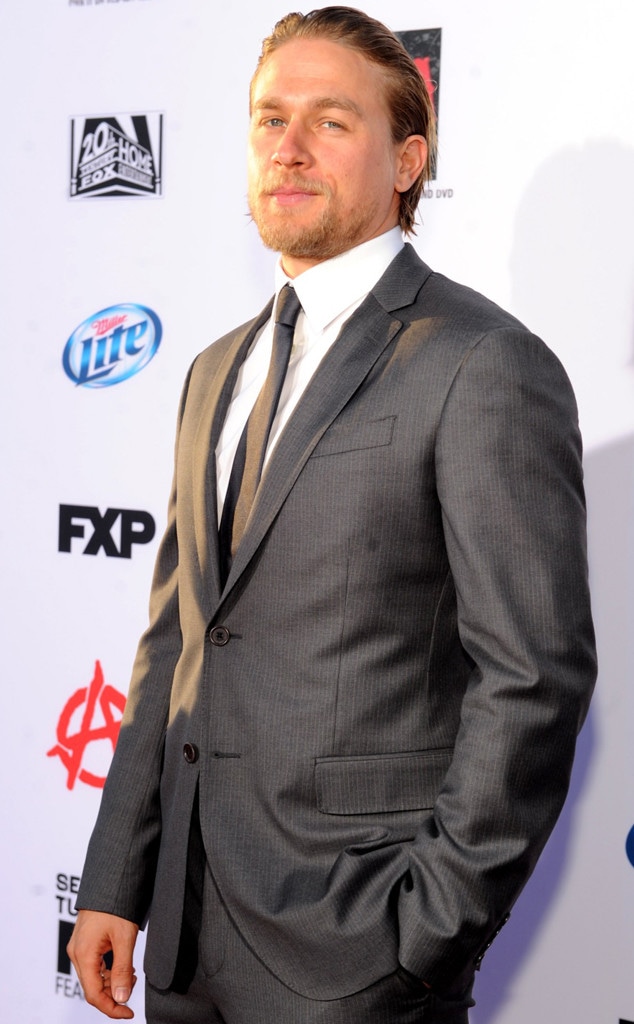 Courtesy of Frank Micelotta/Invision for FX/AP Images
The news that Charlie Hunnam dropped out as Christian Grey in the film adaptation of Fifty Shades of Grey came as a shock to many of us.
But according to one source, who has not spoken to Hunnam since the announcement, it is not surprising that the hunky actor will not portray the wealthy S&M fetishist.
"This isn't a surprise because what he was taking on with this role was not what Charlie wants in his future career," the source reveals exclusively to E! News.
One possible factor for exiting the coveted role? The attention got to be too much for the Sons of Anarchy star.
"The attention and the pressure was intense," the source explained. "More than anything he hates attention and being in Fifty Shades of Grey would force him to do lots of media. That's really not his thing. Charlie doesn't want to be massively famous. Plus, he hates conforming and being told what to do. This role would force him to have to be something he is not."
The fact that Hunnam even accepted the part came as a "shock," the source said.
"The filmmakers of Fifty Shades of Grey and Charlie Hunnam have agreed to find another male lead given Hunnam's immersive TV schedule which is not allowing him time to adequately prepare for the role of Christian Grey," Universal Pictures and Focus Features said in a joint statement obtained by E! News.
Hunnam was "all smiles" on Saturday, attending the wedding of celebrity publicist Jennifer Betts.
(E! and Universal Pictures are both part of the NBCUniversal family.)