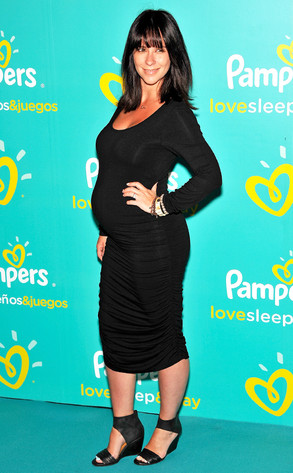 D Dipasupil/FilmMagic
Time to celebrate!
Jennifer Love Hewitt kicked off her baby shower Saturday, with family and friends honoring the mom-to-be with a festive fete planned by celebrity planner Mindy Weiss.
A source tells E! News around 25 women joined Hewitt at a luncheon in an indoor ballroom of the Hotel Bel Air in Los Angeles, with guests bringing in presents wrapped in yellow and green packaging and one guest toting pink and blue balloons.
In lieu of the typical blue or pink baby shower décor, the party room which was decorated in black, yellow and white, with yellow flowers from Mark's Garden placed on a tree stump and white couches all around the room.