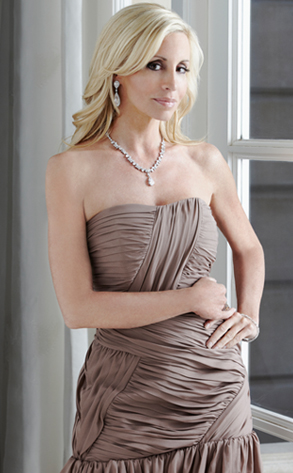 Richard McLaren/Bravo
Camille Grammer is recovering from surgery after she was diagnosed with an early stage endometrial cancer.
The former Real Housewives of Beverly Hills star's rep confirmed to E! News that Grammer "underwent a radical hysterectomy today."
"The surgery went well and she is expected to make a complete recovery following a significant recuperation period."
The 45-year-old "was at elevated risk due to genetic issues," her rep also confirmed.
"[Camille] has been diligent about regular checkups and monitoring, which explains that early detection and rapid treatment."