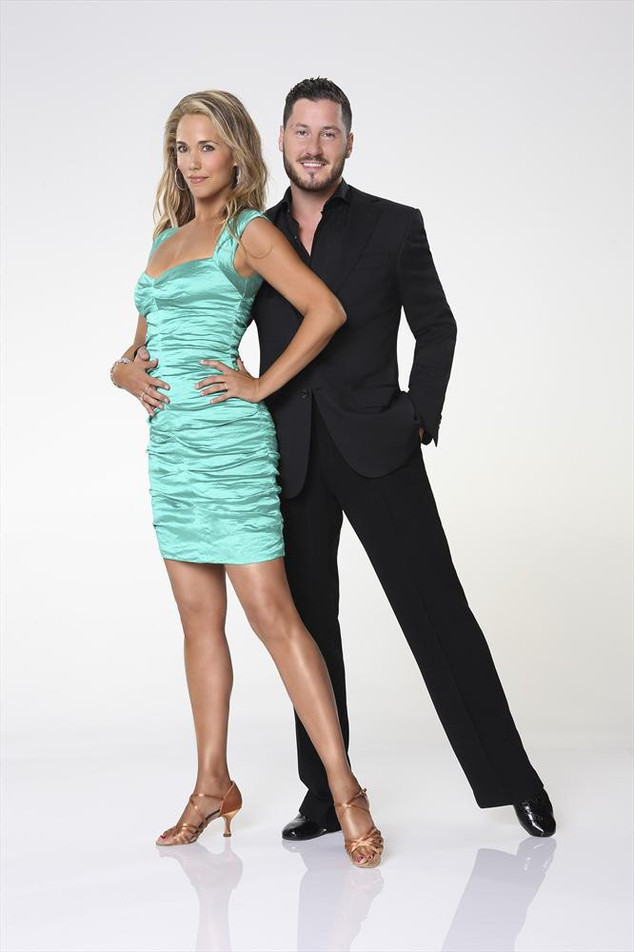 ABC/Craig Sjodin
We are so excited—and so scared—by this news!
We just got an exclusive sneak peek at next week's Dancing With the Stars song list, and you will never guess what Elizabeth Berkley is using in her routine. Any Saved by the Bell fan probably guessed it by now. It's "I'm So Excited" by The Pointer Sisters! It's happening, folks. We wished it, and it came true!
For the uninformed, on a season-two episode of Saved by the Bell, Berkley's character Jesse got addicted to caffeine pills as a means to keep up with her busy school schedule and her singing group commitments. Before she is set to perform "I'm So Excited", Zack (Mark Paul Gosselaar) discovers her pill problem and attempts to wrestle them away from her. Jesse, in a now iconic scene, wants to show her best friend that she's just fine by trying to sing the lyrics to the song, but she eventually dissolves into hysterics admitting that she's not so excited, she's so scared! Watch the glorious Bell moment for yourself if you need to really feel the emotions.