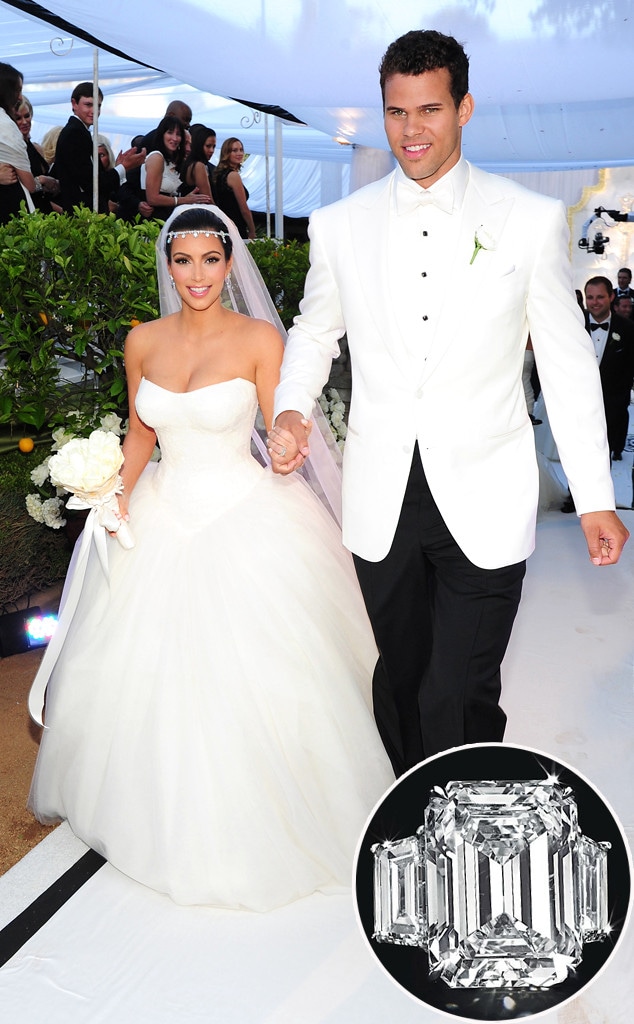 Michael Simon, Albert Ferreira/Startraks and Nick Saglimbeni, Christie's Images LTD. 2013
It's official—Kris Humphries is auctioning off the massive engagement ring he gave to Kim Kardashian.
There was buzz about a month ago that the hoops star was planning on selling the 16-karat sparkler to the highest bidder at Christie's in New York.
Earlier today, Humphries rep finally confirmed the rumors.
"The ring is indeed Kris' property that he received through his marriage dissolution," the rep said in a statement. "He has long-since moved on and is very much looking forward to a successful auction at Christie's on Tuesday, and of course to returning to the court this upcoming NBA season as a Boston Celtic."
Michael Simon, Albert Ferreira/Startraks and Nick Saglimbeni
The Lorraine Schwartz custom piece is valued between $300,000 and $500,000 even though it was bought for Kardashian for $2 million. I'm told Christie's expects it to go for more than $500,000.
Humphries is planning on donating a portion of the sale to charity.
Christie's lot description calls it an "an impressive diamond ring" that is the "property of a gentleman."
"[It's] set with a rectangular-cut diamond, weighing approximately 16.21 carats, flanked on either side by a trapeze-cut diamond, each weighing approximately 1.80 carats, mounted in platinum," the description reads.
Kardashian and Humphries split up 72 days after marrying in 2011. Their divorce was finalized in June 2012.