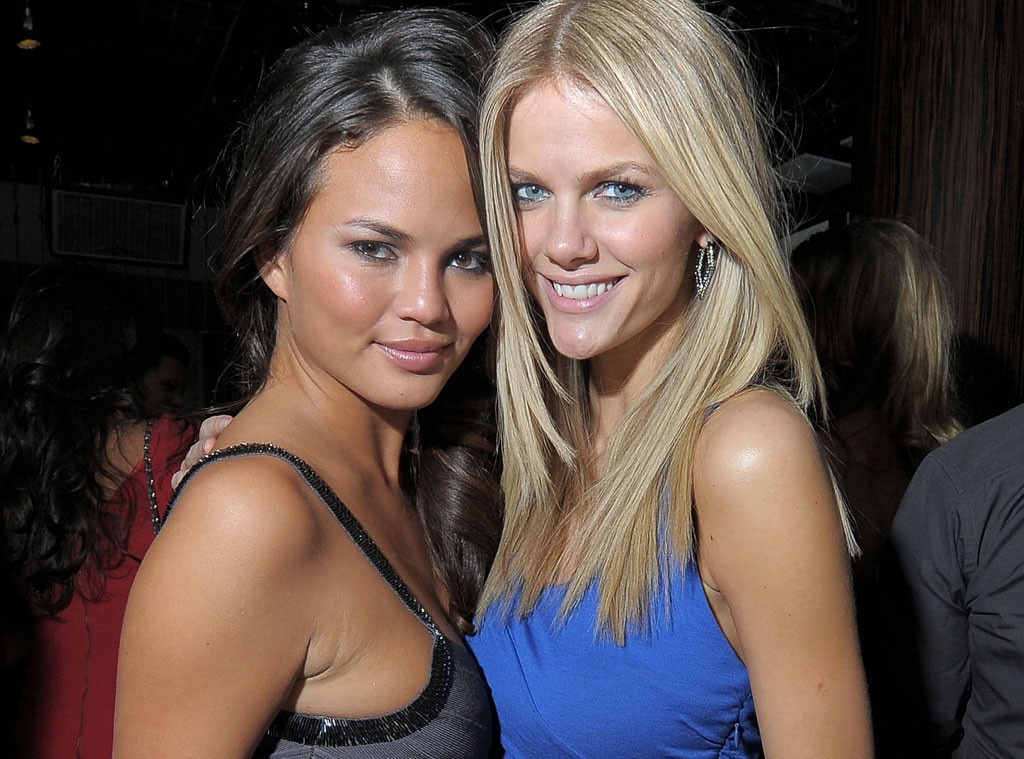 Michael Loccisano/Getty Images
First there was motor-boating, then came something equally as ridiculous.
Chrissy Teigen and model bestie Brooklyn Decker couldn't control their laughter when demonstrating what's bound to become the next craze: the "vagina raspberry."
Yup, that's right. It's pretty much exactly what it sounds like.
The newly minted Mrs. Legend shared an Instagram video of herself giving the beautiful blond a raspberry in what appears to be the back of a car.
But neither Chrissy nor Brooklyn could keep a straight face while showing the camera the hilarious move.
And naturally, once the video was posted, a frenzy of comments from fans made their way onto the site.
"I'm glad the vagina raspberry has gotten the attention it deserves," the newlywed wrote on her Twitter. "My parents are proud."
Brooklyn has remained mum on the whole thing, but now she's able to relive her girls' night outing memories on a glorious 15-second loop.
Clearly Chrissy is enjoying her gal-pal time after just returning from her honeymoon with hubby John Legend.
The two vacationed in Portofino, Italy, and snapped an adorable shot of them relaxing in bathing suits via Instagram.
The picture showed Teigen flaunting a generous amount of cleavage while rocking a tiny white bikini and flashing her giant wedding ring as she gives her beau a sweet kiss on the head.
These two can't be any cuter.