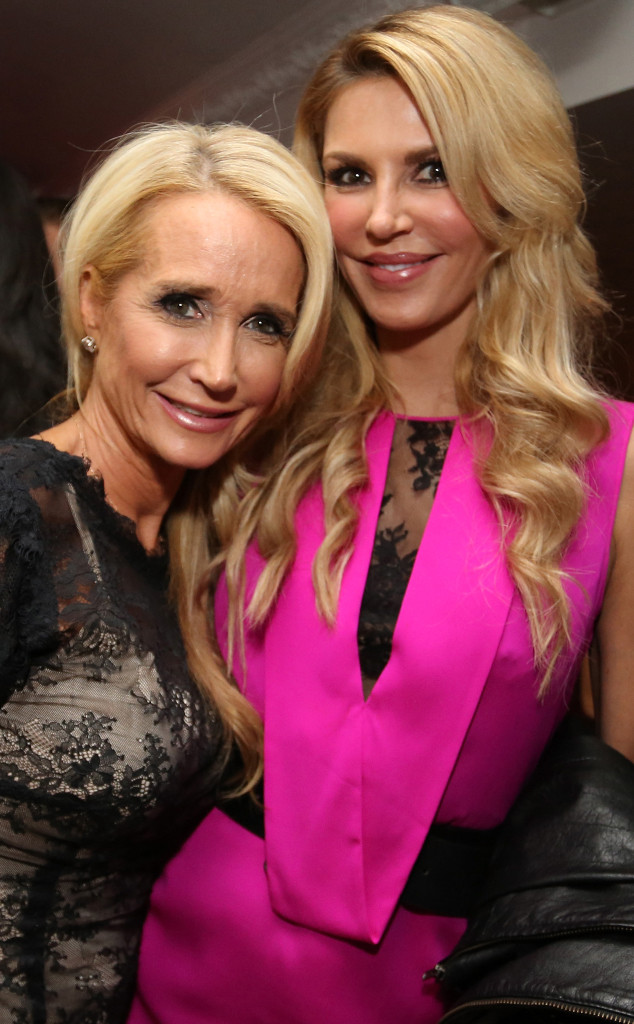 Rachel Murray/Getty Images for Life & Style
Brandi Glanville may still be on the outs with Lisa Vanderpump but it looks like the Bravo star has found a new BFF in her former nemesis: Real Housewives of Beverly Hills star Kim Richards.
E! News has learned that Brandi treated Kim to a birthday dinner two nights ago after both ladies attended Life & Style's Hollywood in Hot Pink Party on Wednesday night.
"Both of them had been at the Life & Style party," a source tells E! News. "After that, Brandi took Kim to dinner at Fleming's in Beverly Hills to celebrate Kim's birthday."
"Kim drank soda and smoked vapor cigarettes during dinner," the source adds. "She's really committed to her sobriety."