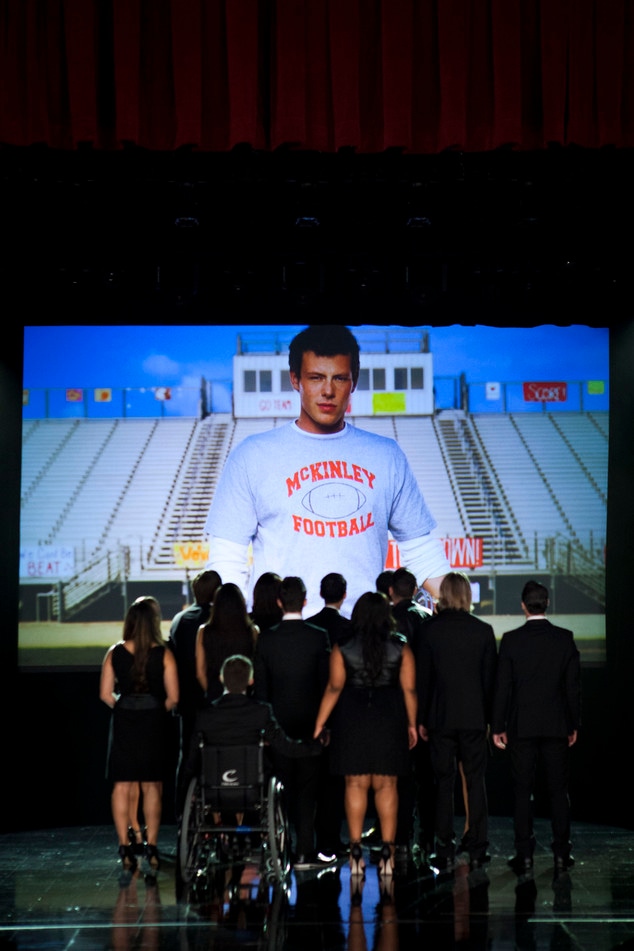 Adam Rose/FOX
The Glee family certainly showed up to remember the late Cory Monteith last night. And by family, we mean the fans.
"The Quarterback," Glee's tribute to Cory/Finn Hudson, bought in 7.4 million total viewers and a 2.8 in the demo. That marks a 75 percent rise from last week's episode and Fox's best demo numbers since September 2012.
Glee creator Ryan Murphy revealed that even though last night's episode was a farewell to Finn, the character will continue to have a presence throughout the rest of season five.
"I just made a decision that we keep mentioning Finn," he explained. "We don't just say this is done and we're never going to go back to it, so that resonates throughout the year. We're trying to be sensitive and also have some fun and go back to some optimistic stories. I think he would have wanted that, he always loved that about the show."
The episode featured many heart-wrenching moments such as Rachel (Lea Michele) signing Bob Dylan's "Make You Feel My Love" and calling Finn "her person," and Will (Matthew Morrison) collapsing into sobs while hugging Finn's letterman jacket. As hard as it was to watch, Murphy said the tribute had to be done to honor their fallen friend.
"We wrote it because we loved Cory," he insisted. "So the episode is about how all the people loved Cory and find it really hard to go on with the show so to speak, but that's the whole point of this show."
We'll miss you, Cory. Rest in peace.