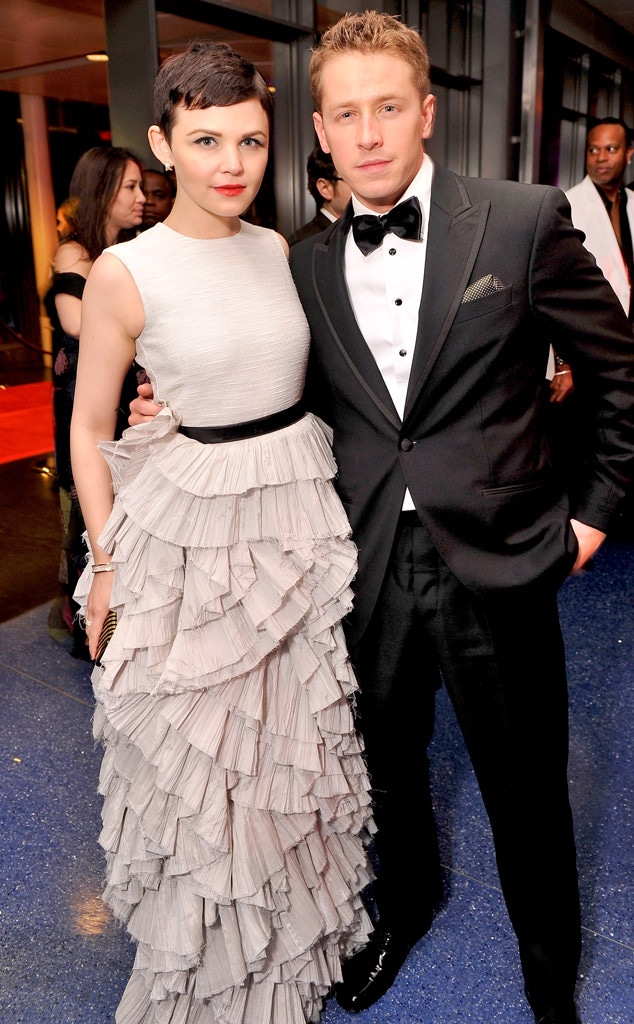 Getty Images
Talk about a fairy-tale romance!
Once Upon a Time costars Ginnifer Goodwin and Josh Dallas are engaged, the couple's reps confirmed to E! News on Friday, Oct. 11. Per People (who was first to report the happy news) Dallas (Prince Charming) proposed to Goodwin (Snow White) on Wednesday, Oct. 8 in L.A.
"We are so thrilled to announce our engagement and can't wait to celebrate with our friends and family, including our second family at Once Upon a Time," the pair said in a statement.
Back in March 2012, a source told E! News that Goodwin, 35, and Dallas, 31, had an "immediate connection when they met" in 2011. At the time, Dallas was married to Sherlock star Lara Pulver, so initially he and Goodwin were "just friends."
ABC/CHRIS HELCERMANAS-BENGE
"They were shooting in Canada together," said a source, "and because they were both away from home, they inevitably started to socialize together off the set as well as on—and they got closer as friends."
Ultimately, it was the distance between Dallas and Pulver that caused them to split in the fall of 2011, and "it was then that his connection to Ginnifer deepened and they fell in love."
"The relationship has been full-on since the moment it turned romantic," the source added, "and they spend every moment together. There was no reason to wait and take it slow—they fell in love, and it feels right."
Clearly, those initial, magical feelings of attraction were very real! This will be the second marriage for Dallas and the first for Goodwin, who broke off her engagement to Joey Kern in May 2011.
But now that Snow White and Prince Charming are together, it looks like they've got a lock on happily ever after!