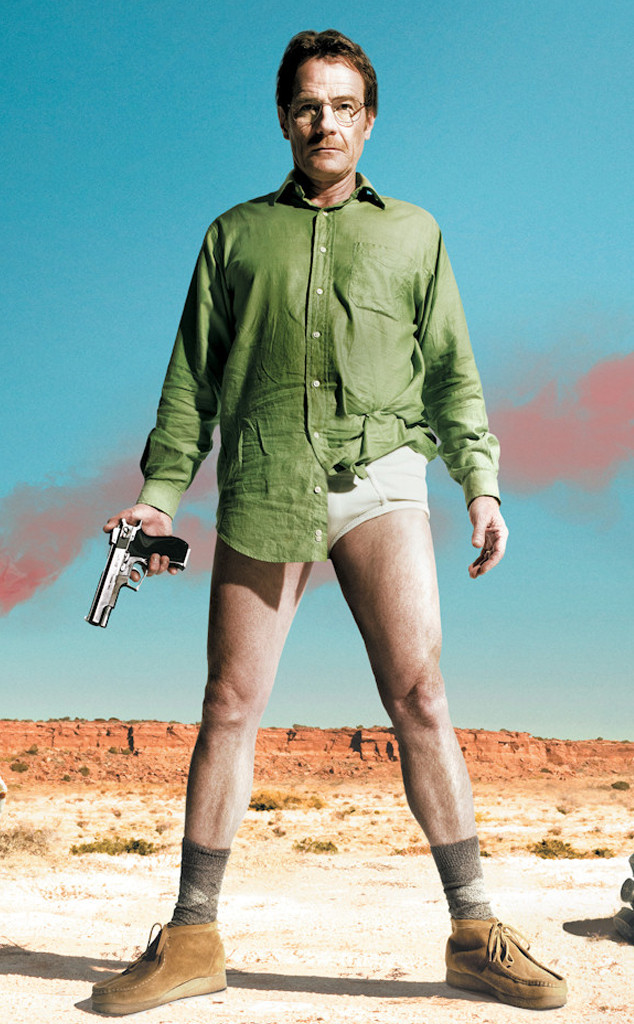 AMC
Would you ever pay $10,000 for a pair of tighty-whities?
Apparently, a hard-core Breaking Bad fan would. The underwear that Bryan Cranston's character Walter White wore in the pilot of the AMC series was sold for a tremendous $9,900, as part of an auction for the show's props and items.
Sony Pictures partnered with Screenbid in an effort to allow fans to own a prized piece from their favorite show. These items come at a price, though; the starting bid for the underwear was $250, which catapulted to $9,990 at the end of the 10-day auction.
Think that's hefty? Walter's iconic, inscribed copy of Leaves of Grass went for a whopping $65,500! The piece, which was bought by someone with the screen name "bbadfan101," had an opening bid of $3,000.
Other big-ticketed items included Hector Salamanca's bell ($26,750), a pink teddy bear with eyes ($23,250), Tuco's grill ($20,250) and Walter's Cadillac ($19,750).
In total, the Breaking Bad auction raised close to $1 million. The items are currently on display at the Museum of Moving Image as part of its Breaking Bad exhibit, and are set to be shipped to the winners on Oct. 27.
As for the rest of us, we'll just have to resort to the conventional ways of remembering Breaking Bad. Netflix reruns, here we go!