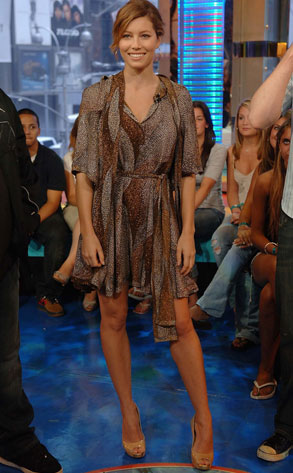 Saverio Merone/LaPresse/ZUMAPress.com
It seems this Stealth star can be a bit clandestine herself.
"Sometimes I use my friends [as decoys]," Jessica Biel playfully admitted during a call-in to The Bert Show on Atlanta's Q100 station, when asked about how she eludes the ever-present paparazzi.
"My friends and I perform stealth missions to get out of the house, but I can't say too much, or I'll blow all my secrets."
The 26-year-old actress also reveals that while she occasionally does resort to wearing a disguise to sneak out, the best way for her to spend some quality time with her man Justin Timberlake is to simply "stay home."
Makes you wonder what disguises she's throwing on for J.T.