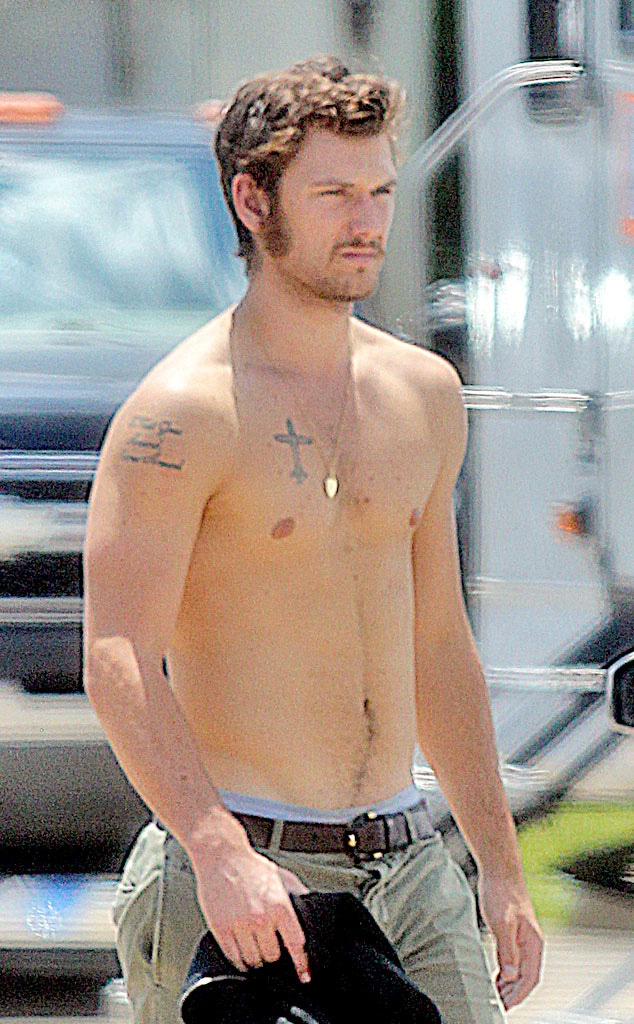 PacificCoastNews.com
After finding massive critical acclaim and box office success for the historical drama The Butler, Lee Daniels is going another direction entirely.
The openly gay director told Out magazine that he's attached Alex Pettyfer to an "interracial love affair action movie" he's planning, centered around an interracial gay couple.
The Ambiguously Gay Duo this is not.
Daniels described the untitled flick as a gay "Mr. and Mrs. Smith, but [with] the two good-looking guys as the action heroes."
The filmmaker, who produced Monster's Ball before hitting it big as a helmer with 2009's Precious, for which he received an Oscar nomination for directing, added that he's still searching for a handsome African-American actor to play opposite the Magic Mike star. But he's absolutely psyched to have Pettyfer aboard.
Francois Durand/Getty Images
"He's so hot, isn't he? So hot. And so aware of his hotness in a way that's so…I love him to death," he said.
There is a twist however, Daniels told the magazine: "We don't find out they're gay until the end of the movie."
(Or unless the flick's mastermind divulges said info to a news outlet, but never mind.)
As for how he's going to persuade Hollywood to give him the funds to fulfill his ambition, Daniels wasn't sweating it.
"I don't think I'm going to have a problem now. I made $100 million for The Butler. I'm in a rare group. So this is something I feel good about."
And with gay marriage becoming the norm, we'd say a movie like this is about time.