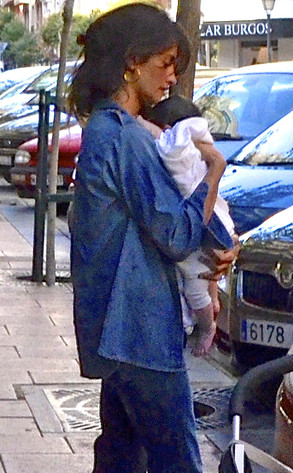 SolarPix, PacificCoastNews.com
Penélope Cruz is keeping her cutie close!
Which is understandable, of course, seeing how this is little Luna's first public appearance since entering the world a little less than three months ago.
The Oscar winner was spotted lovingly carrying her baby daughter in Madrid recently after attending a birthday party for director Pedro Almodóvar.
The Spanish city also happens to be where Cruz gave birth to her bundle of joy on July 22. The 39-year-old actress and husband Javier Bardem are also parents to 2-year-old Leo.