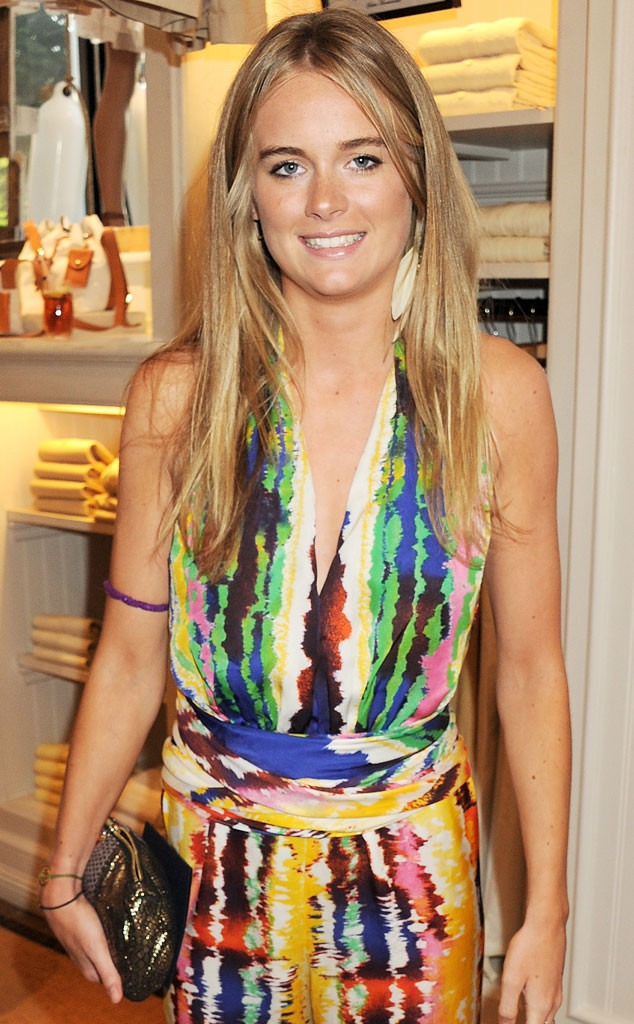 Dave M. Benett/Getty Images
The royal family's doing pretty well these days.
Prince William and Kate Middleton (or HRH Catherine, Duchess of Cambridge if you prefer formal titles) are essentially a real-life fairy tale, and their son, Prince George, had a handle on his royal charm before he'd ever left the womb.
Prince Charles is a softened, lovable grandpa now, and Camilla, Duchess of Cornwall, plays the loving stepgrandmum in a natural way.  
Zara Phillips is expecting her first child with husband Mike Tindall, Princess Eugenie is living life in NYC and—knock on wood—the rest of the royals are seemingly scandal-free.
Prince Harry has always been the fun party prince (and a godsend to the ginger community), but now, it seems that the 29-year-old redhead is ready to settle down. And while the monarchy doesn't seem to be missing anything, Harry's likely bride-to-be Cressida Bonas will bring a whole new life to our friends across the pond! Here are five reasons why.
Danny Martindale/WireImage
1. She's a Free Spirit: Cressy, as her friends call her, is the kind of girl you could find in the palace or the pub. Her own lineage is as blue-blooded as it gets, plus as Princess Eugenie's lifelong BFF, she's already accustomed to the highfalutin formal affairs royals tend to partake in. The 24-year-old blond beauty, however, can be found drinking out of plastic cups at music festivals, wearing crop tops and even sporting scrunchies (which are staging a 2014 comeback, wait and see). As a source told E! News, she's really just a "cool girl."
2. She's Different Than Kate Middleton: Kate is great and universally beloved—that goes without saying. But Cressida is the type to let her hair down—even when it's not perfectly blown-out and curled at the tips!  She's also wear sneakers rather than L.K. Bennett nude pumps, sports feather earrings in lieu of diamonds and throws on overalls instead of a Ralph Lauren overcoat. Cressy is every bit as classy as Kate, but she's a bit more dialed-down, relaxed and relatable (in appropriate circumstances, of course!) than the perfectly poised princess. Long story short, they complement each other well.
Chris Jackson - WPA Pool/Getty Images
3. She'll Be a Great Aunt: Prince Harry is undoubtedly the coolest uncle ever (Uncle James Middleton is a close second), but Prince George needs a royal auntie, too! (Pippa Middleton is lovely, but while it's easy to forget, she is technically still a commoner.)  A former dance classmate of Cressida's tells People she is "really sweet, easy to talk to and really funny." Sounds like she'd be great with kids—including (eventually) some of her own!
4. She Might Bring Some Drama: Not in the Mean Girls, tabloid-y way, of course. But Cressy has a theater background, and when she played Desdemona in a university production of Othello, critics praised her "particularly strong" portrayal of the defiant character. She can also sing and dance. Fun party guest, right?
5. She's Got the Princess Diana Factor: Diana truly was the people's princess—a relatable royal! She wore jeans before it was considered a regal thing to do, took risks with her volunteer work, danced with the stars (long before that was an ABC show!) and essentially, added a some sparkle to the fam. Cressy, who reportedly shares "a love of adventure, indie rock and late-night clubbing" with her future fiancé, will be that same high-status yet totally down-to-earth royal the world falls in love with. Also, come on, Harry needs a girl who can keep up!