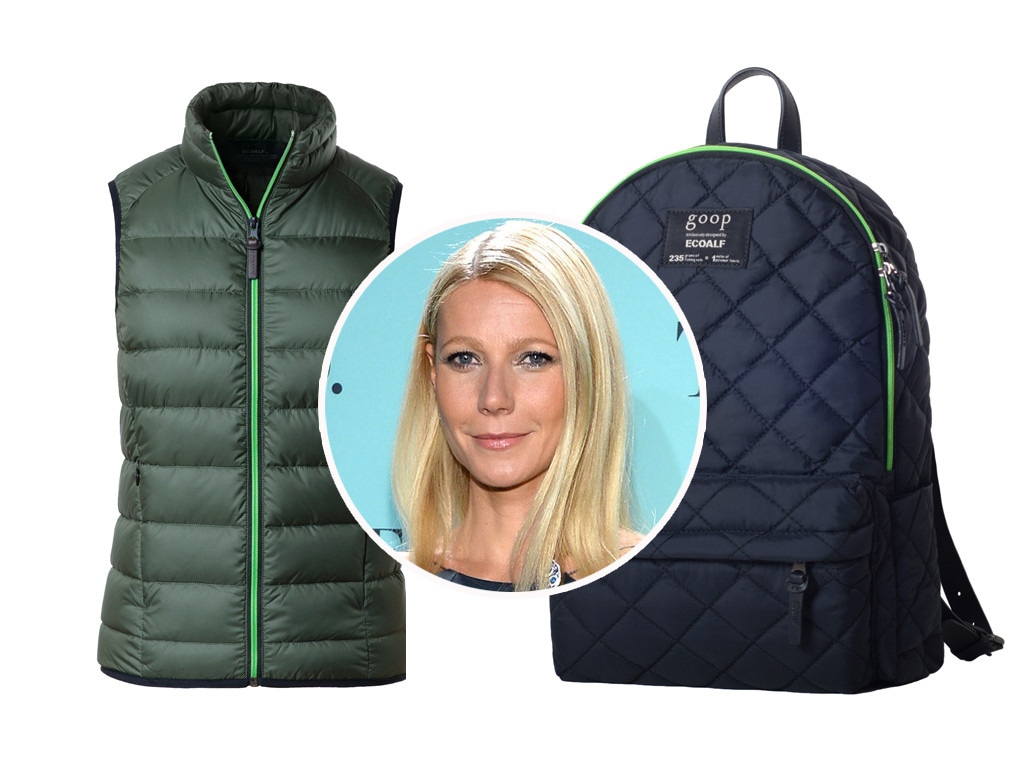 Dimitrios Kambouris/WireImage
Just in time for the cooler temps, Gwyneth Paltrow is unveiling a brand new collaboration that you'll definitely want to snap up this season.
The star debuted her recent line with Spanish brand Ecoalf this morning on Goop which features a few chic items that just so happen to be totally eco-friendly.
Oh, Gwynnie, is there nothing you can't do?
Turns out the partnership began when the actress spotted a fab nylon backpack on a friend at a recent dinner party in London, and was blown away when she found out it was actually made from recycled fishing nets. 
Stylish and sustainable? She was all ears.
After all, as one to always champion a healthier, more eco-conscious lifestyle, Paltrow pounced on the opportunity to design a limited edition collection with the brand and turned out a cool quilted nylon backpack as well as an olive green puffer vest for Goop fans.
Both items feature an eye-catching neon green zipper detail for a personal touch that will immediately enliven drab winter outfits.
Best of all, the backpack is made entirely from discarded fishing nets, while the vest is created 100% from recycled plastic bottles.
Genius!