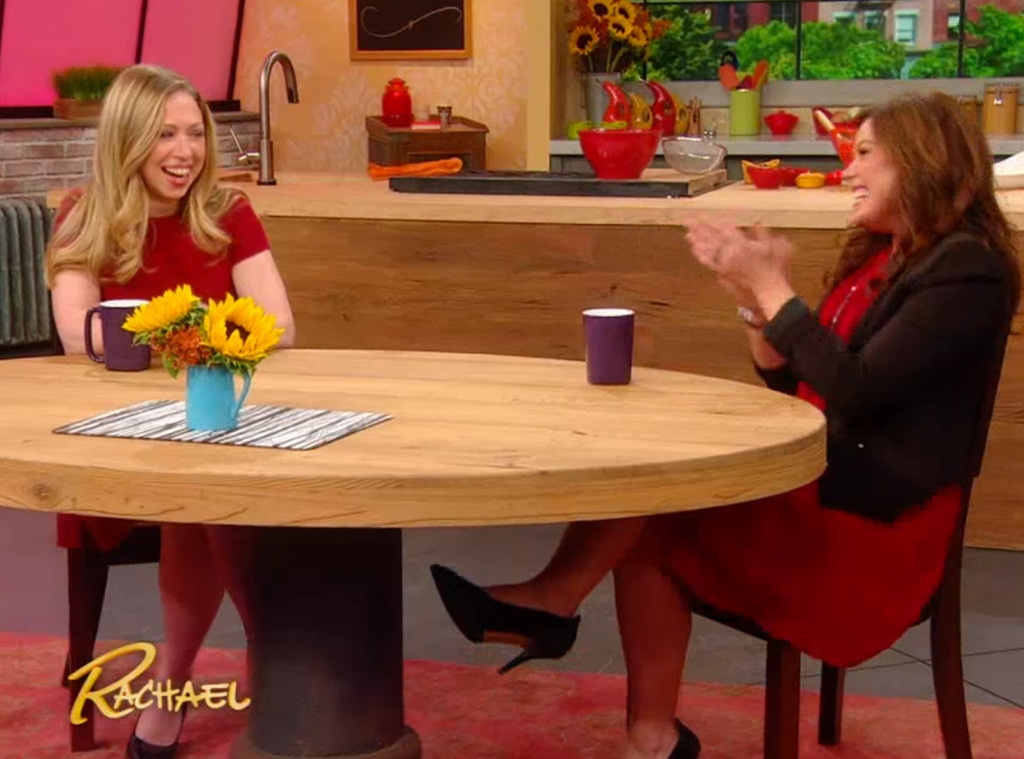 ABC
Chelsea Clinton has made it no secret that she wants to be a mother in the not-so-distant future. But two very important people in her life are pressuring the 33-year-old to have a baby sooner rather than later: her parents, Bill and Hillary Clinton!
"There is completely unapologetic pressure. In private and in public," the former first daughter admitted to Rachael Ray, in an interview scheduled to air on Friday, Oct. 11. "If one of my parents were sitting here, they would tell you without blinking an eye that it would make them the happiest thing on earth if I were to make them grandparents, and they would say it so effusively, and I would feel a bit of pressure."
And even though the Clintons are aching for their daughter to start a family with her husband, Marc Mezvinsky, Chelsea is waiting to make sure the time is just right.
"I want to ensure that my husband and I are in a place in our lives and in our working lives where we can provide that for our children without a doubt," she says.
But baby talk wasn't the only fun topic Chelsea dished about to the talk-show host.
"Did you have your first kiss while living in the White House?" Rachael asked Chelsea.
"It was not actually in the White House," Chelsea revealed. "It was in the boy who was going to become my boyfriend's basement."
"Mom and Dad just got a little too much information, I think," Rachael quipped.