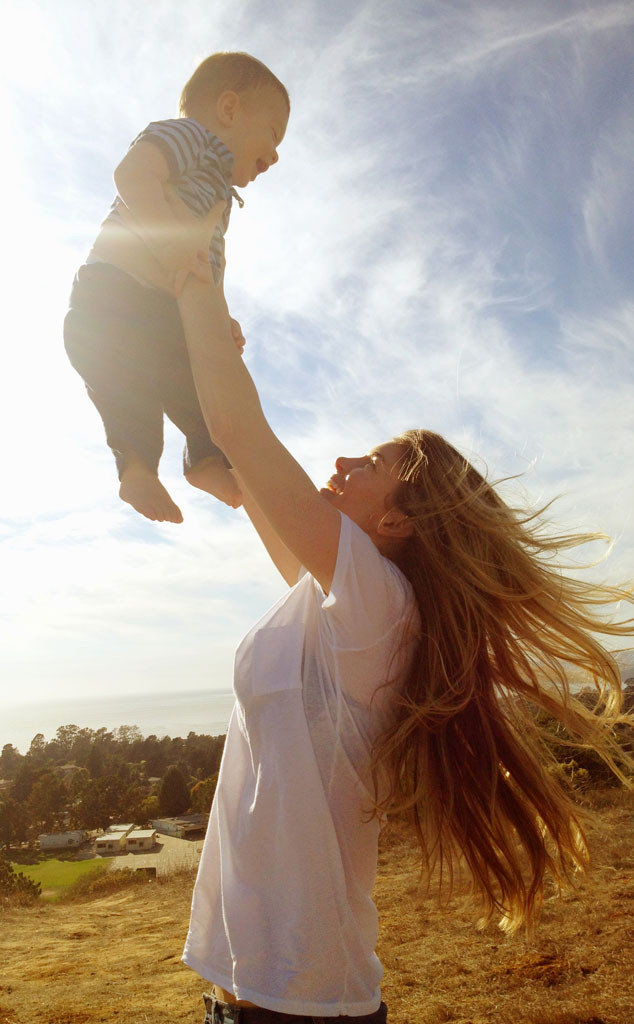 Courtesy: Marisa Miller
Love is in the air!

Marisa Miller's little boy isn't so little anymore! The supermodel-turned-actress tweeted an adorable picture on Monday, Oct. 7. "Pure Joy," she captioned. Dressed in an Alexander Wang T-shirt, the 35-year-old blonde tossed her Splendid-clad cutie in the air for the adorable snapshot.
"Now that Gavin Lee is almost 10 months old, his personality is really coming out," says the R.I.P.D. star, who welcomed her firstborn with husband Griffin Guess in December 2012. "He is all boy," she tells E! News. "He loves to roughhouse and be tossed in the air!"