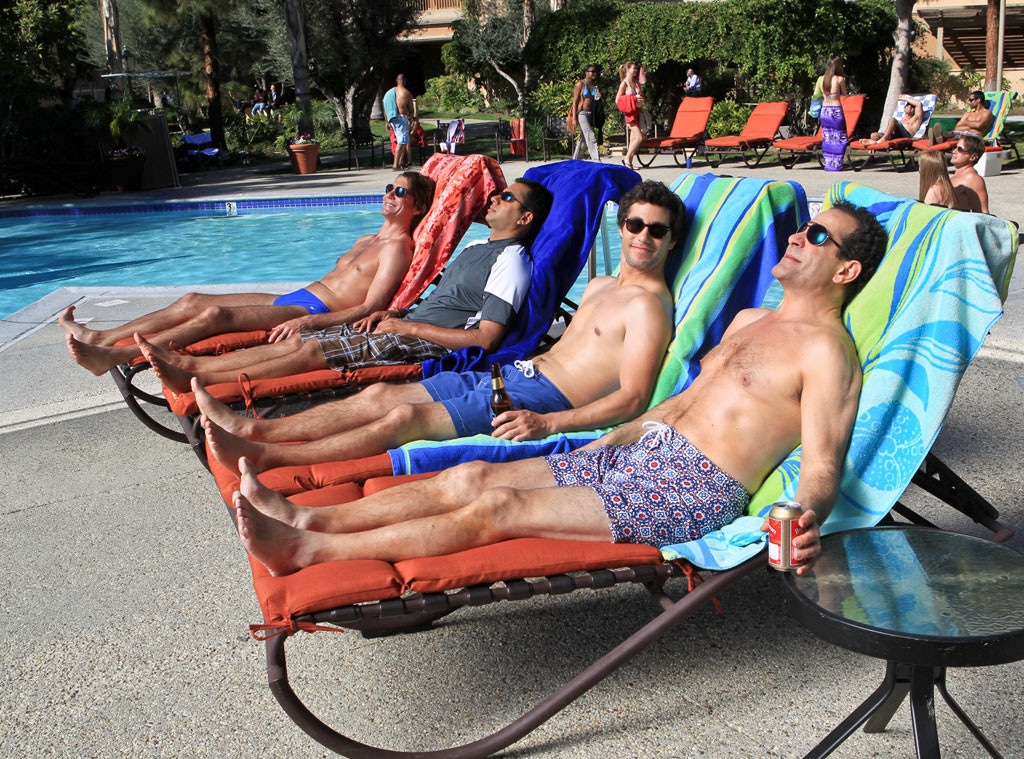 Sonja Flemming/CBS
CBS is laying off four of its men.
The network canceled the freshman sitcom We Are Men after just two episodes, E! News has confirmed. The series will be pulled from the schedule immediately and will be replaced by 2 Broke Girls, which will now air at 8:30 p.m., with reruns of The Big Bang Theory taking over the 9 p.m. timeslot. Melissa McCarthy's comedy Mike & Molly will take over the 9 p.m. timeslot when it returns for its fourth season on Monday, Nov. 4.
The series, which starred Tony Shalhoub, Jerry O'Connell, Kal Penn and Christopher Smith as four single men all living in an apartment complex while nursing their relationship wounds, premiered to 6.6 million viewers and a 2.0 rating in the demo. Its Oct. 7 outing notched 5.4 million viewers and a 1.8 rating. 
In our Save It or Sink It poll, 49.42 percent of voters chose to "Sink" We Are Men rather than "Save" it.
CBS' other new Monday night sitcom Mom, starring Anna Faris and Allison Janney, is faring better than We Are Men in the ratings: Chuck Lorre's latest show's debut attracted 7.9 million viewers and 2.5 demo rating. The most recent episode? 6.7 million viewers and 2.0 rating.
We Are Men isn't the first casualty of the season; ABC canceled Lucky 7 after just two episodes. On a more positive note, Sleepy Hollow was picked up for a second season by Fox and NBC picked up The Blacklist for a full season.