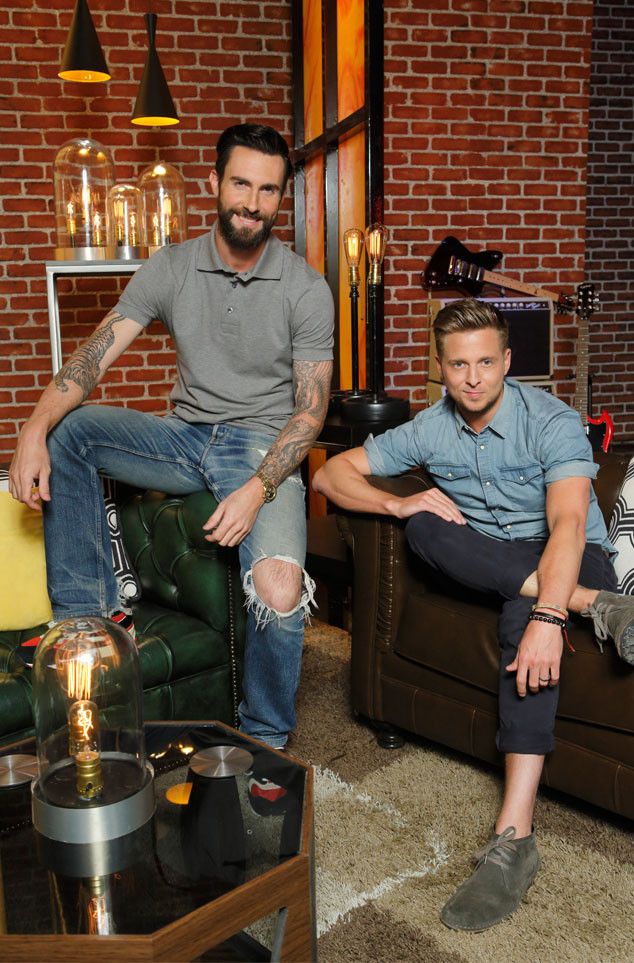 Trae Patton/NBC
This is too much awesome for one room to handle!
Maroon 5 frontman Adam Levine and OneRepublic's Ryan Tedder are two attractive, talented and wildly successful men—but have you ever wondered how they got to their super-stardom status? The Voice is filled with countless singing hopefuls who are aiming to break into the ultra-competitive music industry and luckily their coaches can give them first-hand experience on what it takes to make it big.
We've got your exclusive behind-the-scenes look at Levine with his team advisor (and friend!) Tedder reflecting on their first big shows and the humbling experiences that made them into the popular artists that they are today.