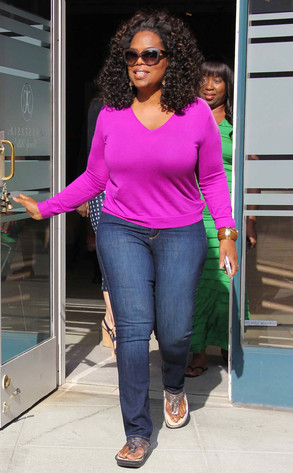 AKM-GSI
Everyone, stop what you're doing, because the most amazing news has just hit the Internet.
Drumroll, please.
Oprah Winfrey has just announced via Twitter that she's throwing the "biggest yard sale ever!" (We imagine that she tweeted that in Oprah-bellowing voice, natch.)
Toss your Halloween plans aside, you guys. This here is the real event of the season.
Beginning Oct. 30, the media mogul's biggest fans can bid on items belonging to Ms. Winfrey.
The sale, being held at the Santa Barbara Polo and Racquet Club, will include "antiques, contemporary furnishings, and fine art" from the TV star's homes in Indiana, Hawaii, Chicago, Santa Barbara and her "La Quinta" estate.