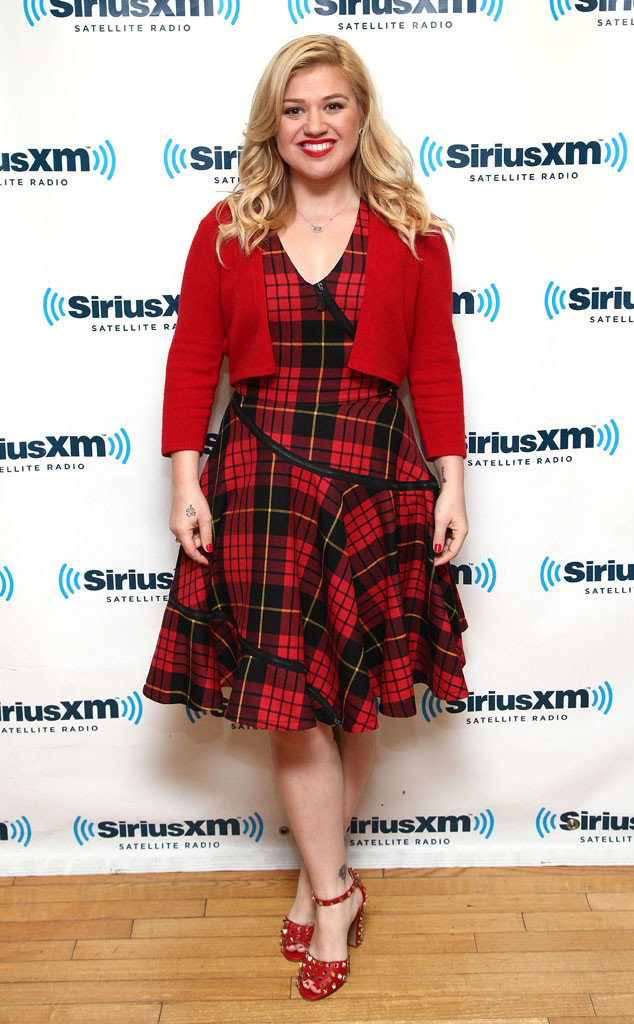 Taylor Hill/Getty Images
Kelly Clarkson is really looking forward to being Mrs. Brandon Blackstock.
She's also really looking forward to being a mom! On Wednesday, Oct. 9, the bride-to-be gushed about her family plans on Elvis Duran and the Morning Show, saying, "I want babies, like, right off the bat!"
"Well, I'm totally gonna have a girl," the 31-year-old singer predicted. "My first child will be a girl—I know it in my soul."
Kelly "totally" already has baby names picked out—two for a boy, two for a girl—but she's not revealing them because people might steal them. She wouldn't even tell one of the four, because, "What if I have four kids?"