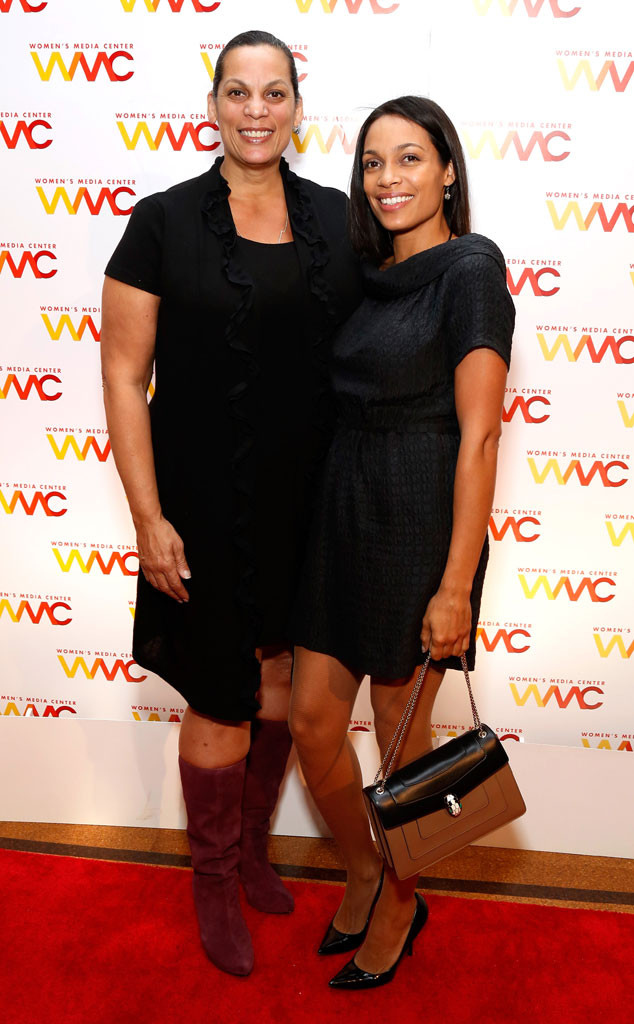 Cindy Ord/Getty Images
Now we know where Rosario Dawson gets her beautiful looks from!
The 34-year-old actress—known for her memorable roles in Sin City, Seven Pounds and Rent—graced the red carpet Tuesday night at the 2013 Women's Media Awards.
Instead of bringing a special man to the main event, Dawson chose to walk the carpet with her one and only mom, Isabel Celeste.
The duo proved to be the perfect match as they posed for photographers in similar black dresses. With such similar looks (and smiles), we wouldn't be surprised if fans thought the fashionable twosome were twins.