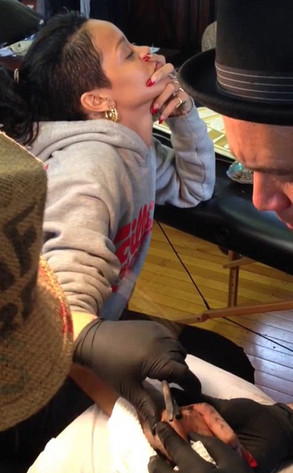 YouTube
Well, this looks extremely painful.
Rihanna decided to commemorate her recent trip to New Zealand during her Diamonds world tour by getting a traditional Maori tattoo on her hand. The somewhat cringeworthy technique used to achieve the finished product? Not a needle, but instead, ink pigment applied with a mallet and a chisel.
Ouch!
The tattooing was captured in a YouTube video at Moko Ink studio in West Auckland, which was posted on Wednesday, Oct. 9 by a local named Tiki Taane.