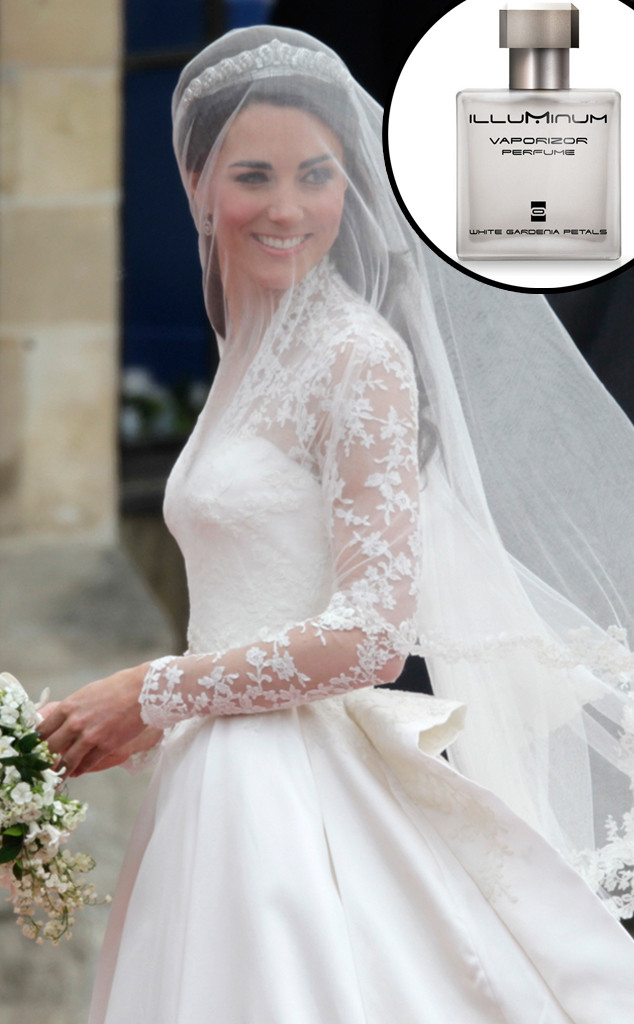 AP Photo/Gero Breloer
It's been a few weeks since and fans of Kate Middleton have had the opportunity to swoon over her latest look.
The Duchess of Cambridge may have returned to her royal duties but she's taking things slowly—understandably since she is caring for newborn Prince George.
So in the meantime, we've got an oldie but a goodie for her American fans: Kate's wedding day perfume has finally found it's way across the pond.
Illuminum's White Gardenia Petals is the exact scent that the brunette beauty wore while gliding down the aisle at Westminster Abbey on April 29, 2011, and it's found a home at Henri Bendel in New York City.