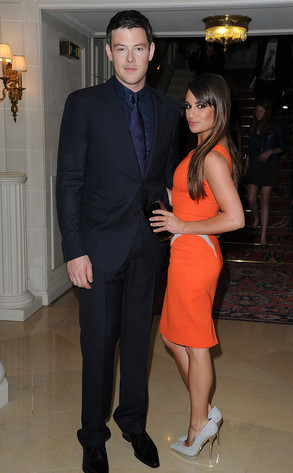 Pascal Le Segretain/Getty Images
Save for a few tweets and her heartfelt appearance at the Teen Choice Awards, Lea Michele has said very little about her late boyfriend, Cory Monteith. That all changed on Tuesday, Oct. 8, when the actress addressed his death during a Glee panel with costars Matthew Morrison and Jane Lynch, as well as show creator Ryan Murphy.
Speaking to TV Week Australia, the 27-year-old actress described the Oct. 10 tribute episode to Monteith's character, Finn Hudson, as "perfect."
"I feel like, for me personally, I've lost two people: Cory and Finn," Michele said. "We had a beautiful memorial for Cory in the auditorium and some of the cast members sang and people spoke about him. It only felt right that we would do the same thing for Finn, so I felt it was very therapeutic."