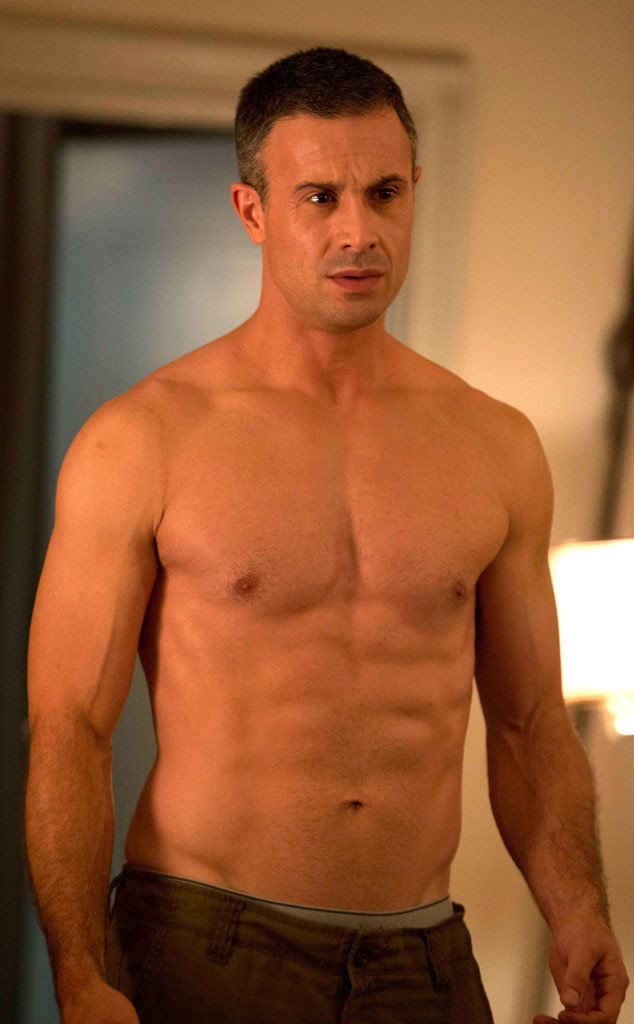 Lifetime
The handsome actor is returning to TV in very sexy and shirtless way!
Sarah Michelle Gellar's hot hubby will be making an upcoming appearance on the new Lifetime show Witches of East End. While we really don't see too much of Prinze Jr. on the small screen these days, it's clear he spends a lot of his time in the gym!
In a pic from the 37-year-old's upcoming episode, Prinze Jr. stand shirtless, showing off his buff biceps, perfect pecs and six-pack abs in only green shorts.