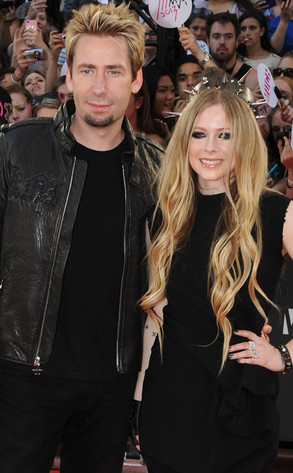 Jag Gundu/Getty Images
Avril Lavigne stepped into a recording studio with Nickelback's Chad Kroeger and stepped out completely smitten!
The singer just released a duet track with her now-husband and explained to MTV how the song brought the two together in more ways than one.
"Working with Chad was awesome because I found a husband and that was the best thing that came out of the experience," she said in an interview.
"We had a really great time. We really just celebrated music together and we both love writing and creating; it's non-stop. Even though the record's done now and we recorded it, like, we're always around the house coming up with new ideas and concepts. It's really inspiring."
"Let Me Go" is featured on Lavigne's latest album along with the first single, "Here's to Never Growing Up"—which Kroeger had a hand in co-writing.