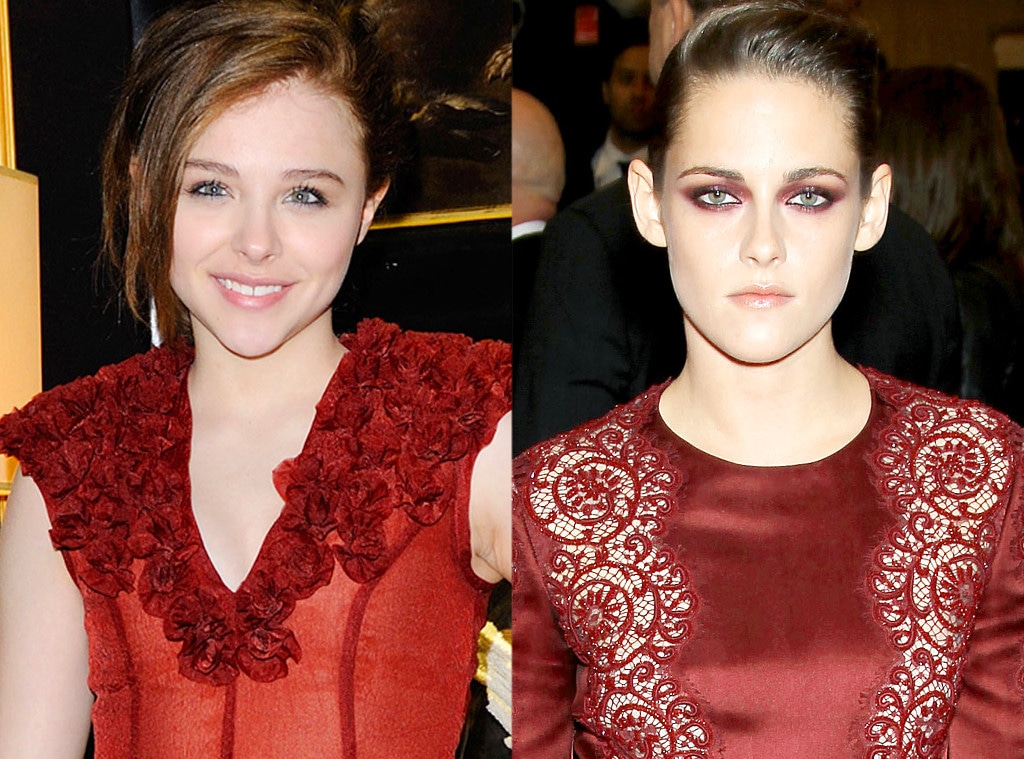 Alban Wyters/Marion Curtis/Startraksphoto.com
Ladies gotta stick together!
Chloë Grace Moretz revealed to E! News at the red carpet of her latest flick, Carrie, that she and Kristen Stewart are good pals.
"I love Kristen," she shared. "She's actually a friend of mine. She's absolutely the greatest girl."
Unlikely friends? Not entirely.
The two actresses play lead roles in the upcoming flick Sils Maria, which is currently filming overseas. The 16-year-old probably has plenty to discuss with the Twilight leading lady. Both have seen their careers skyrocket over the last few years, but Moretz's latest role is likely to catapult her into A-list status.
The little fashionista stars in the remake of Stephen King's paranormal thriller alongside Julianne Moore.
And while it's still too early to tell what critics will be saying about her performance, the trailer is certainly memorable! Carrie was originally set to hit theaters earlier this year but was pushed back for a Oct. 18 release date—right in time for Halloween.
Are you ready for the infamous bloody prom scene? We are!