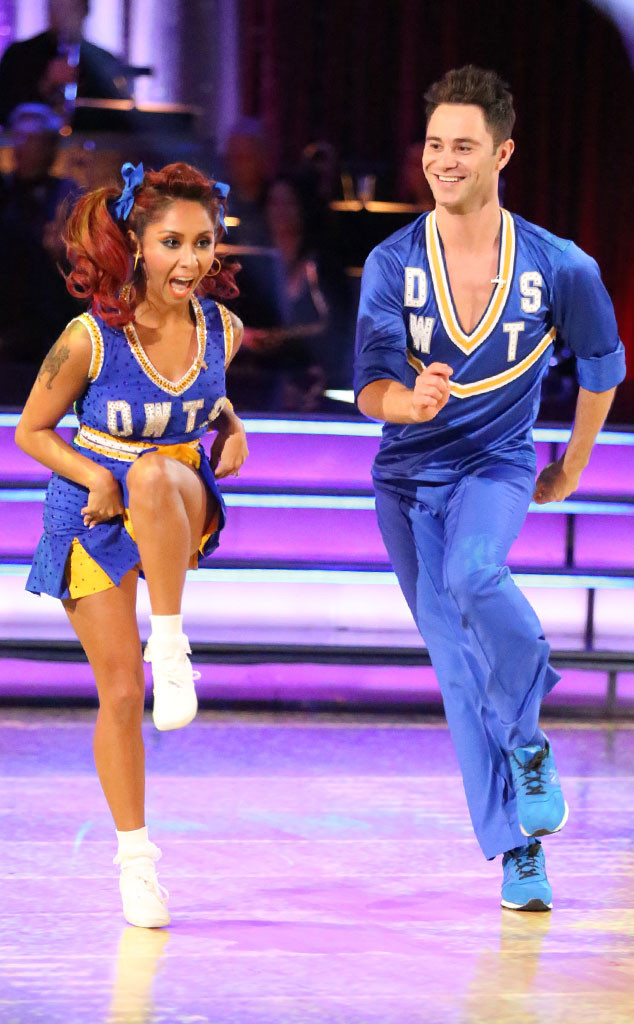 ABC/Adam Taylor
Nicole "Snooki" Polizzi is all about healthy living these days, but back in high school, she suffered from anorexia.
The Dancing With the Stars competitor, now 25, opened up about her teenage eating disorder—and how cheerleading was partially to blame—in a behind-the-scenes clip from the Monday, Oct. 8, show.
"Cheerleading was my life in high school but it wasn't always easy for me," she said. The former Jersey Shore star loved being a flyer (the person lifted up and thrown in stunts), and she didn't want to be replaced by the younger, lighter cheerleaders joining the squad.