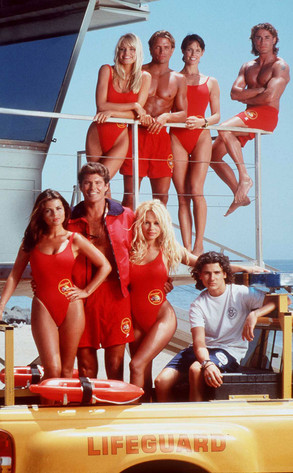 NBC
Want to know how celebrities stay so slim? Well for some, it's in their contract.
In honor of Baywatch's 25th anniversary next year, the stars of the hit beach-set soap, which aired from 1989 to 2001, recently appeared on Entertainment Tonight, where they shared behind-the-scenes secrets from the show and even revealed there was a weight-loss clause in their contracts.
"If you did anything to gain or lose weight, etc. you were in trouble," Traci Bingham, who played Jordan Tate on the series from 1996 to 1998, confessed.