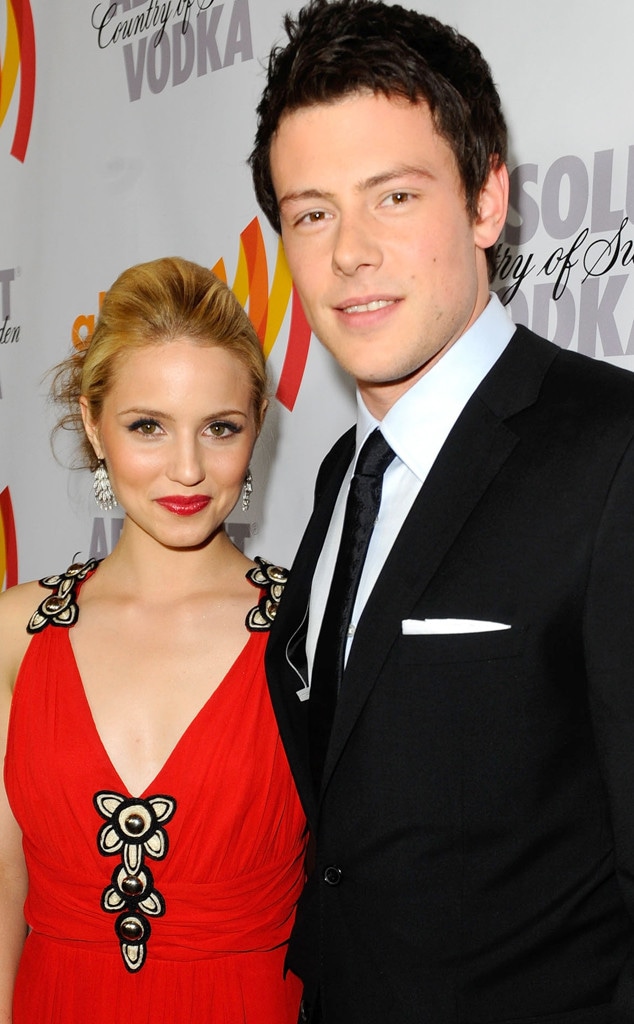 Michael Caulfield/WireImage
Dianna Agron is still close with the cast of Glee, despite reports to the contrary.
Rumors began swirling this week that the blond beauty wasn't on good terms with her former cast members since leaving the hit Fox show.
But that's just not so, a source who works on the series tells E! News.
"She is still very much a part of the Glee family and always welcome," the insider explained.
A second source says that that speculation of a rift between Agron and the current stars of Glee is "not true at all."
Case in point? Agron was invited to (and attended) Cory Monteith's private memorial service in late July.
Those who participated in the emotional celebration of Monteith's life included Glee cast and crew, writers and producers, Fox execs, close friends and family of the late actor. Some of Lea Michele's close friends also flew in for it to support her and to remember Monteith.
There were approximately 160 people at the memorial, which took place at Paramount studios where Glee films, and everyone wore black ribbons in honor of Cory.
"Don't think there was a dry eye," an insider explained at the time. "It was a really fitting tribute to an amazing guy. But it is all just so sad."
Kevin Winter/Getty Images
Agron was also spotted at Chord Overstreet's show at The Roxy on the Sunset Strip, where he performed a set of songs in honor of his fallen costar.
She was joined by former costars Kevin McHale and Jenna Ushkowitz throughout the evening, and was even spotted grabbing lunch with them the following day.
Show insiders say that Agron's absence in the Monteith tribute episode is strictly based on scheduling issues and nothing more.
"Heather Morris isn't in it either because of her pregnancy," the source explained. "We included everyone we possibly could given schedules."
It looks like the Glee family is sticking together through the ups and downs and are even closer than ever before.