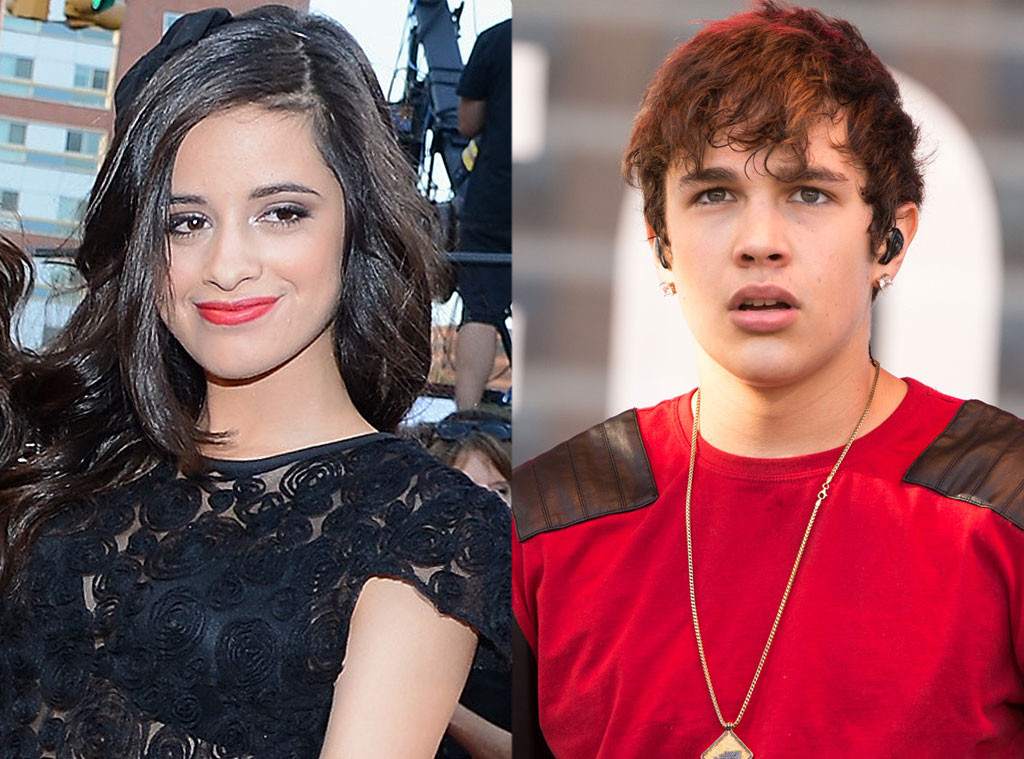 Getty Images
Well, they certainly would make an adorable couple.
Rumors are swirling that Austin Mahone and Camila Cabello from the girl group Fifth Harmony are an item.
But contrary to all the speculation, a source tells E! News "they are not dating."
However, that doesn't mean it won't happen in the future, seeing how our source was quick to note that "Austin wants to date her."
Related:
Is Camila Cabello Dating Austin Mahone?
"It's very cute. Camila is only 16. She's never been kissed, so everyone is wondering if [17-year-old] Austin will be her first kiss," the source adds. "It's very, very, very cute."
However, for the time being, Cabello reassures E! News that the two are just "buds."
And if such puppy love ever actually does takes place, at least Mahone will be able to take the young lady out with his own set of wheels.
Last month the YouTube sensation finally managed to obtain his driver's license. On the third try.
"I FREAKING PASSED!!!" he tweeted at the time. "AHHHHH I'M SO HAPPY...STREET LEGAL!"
Of course, if things don't pan out with Cabello, perhaps Mahone could give Kendall Jenner a ring. After all, he did express having quite the crush on the E! star earlier this year as well.