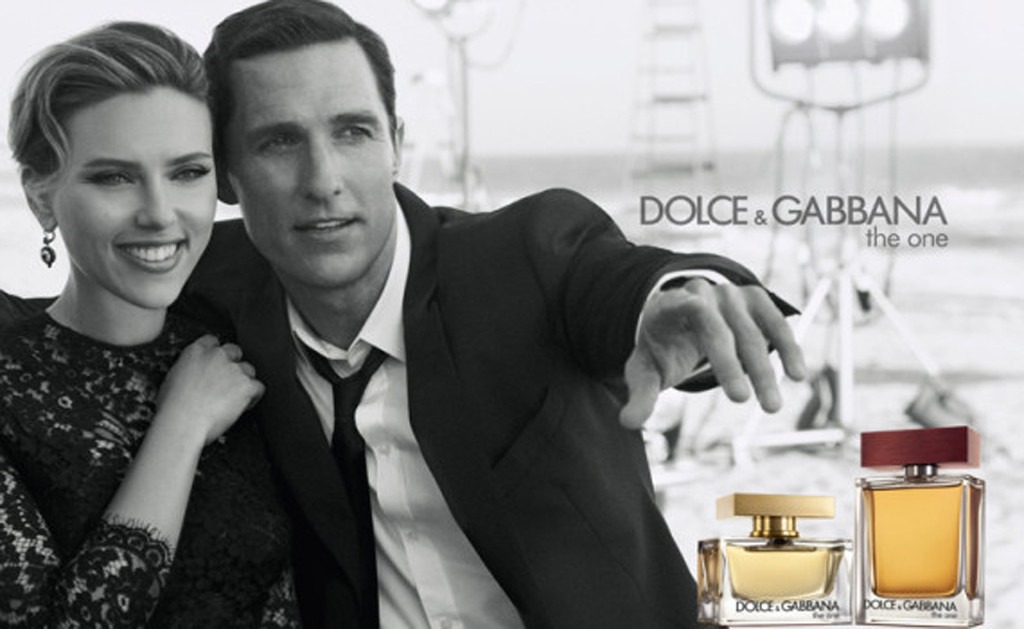 Dolce & Gabbana
Six months after Scarlett Johansson and Matthew McConaughey were spotted shooting a fragrance ad in Malibu, the finished product is here.
In the posh black and white photo, the A-listers snuggle together while smiling at something in the distance. Or, perhaps the Mud actor is supposed to be pointing at the Dolce & Gabbana scents, which have been superimposed onto the image.
However you want to interpret the The One ad, one thing is clear: The pair make one beautiful couple. Especially when they get all gussied up—her in a lace frock, him in a sleek suit.
Not that both actors aren't already part of perfect pairs in real life. McConaughey finally tied the knot with longtime love Camila Alves last year while Esquire's Sexiest Woman Alive just got engaged to Romain Dauriac last month. Still, D&G certainly knows how to create one flawless power couple—even if it is just a fantasy.
What do you think of the stars' fragrance ad?