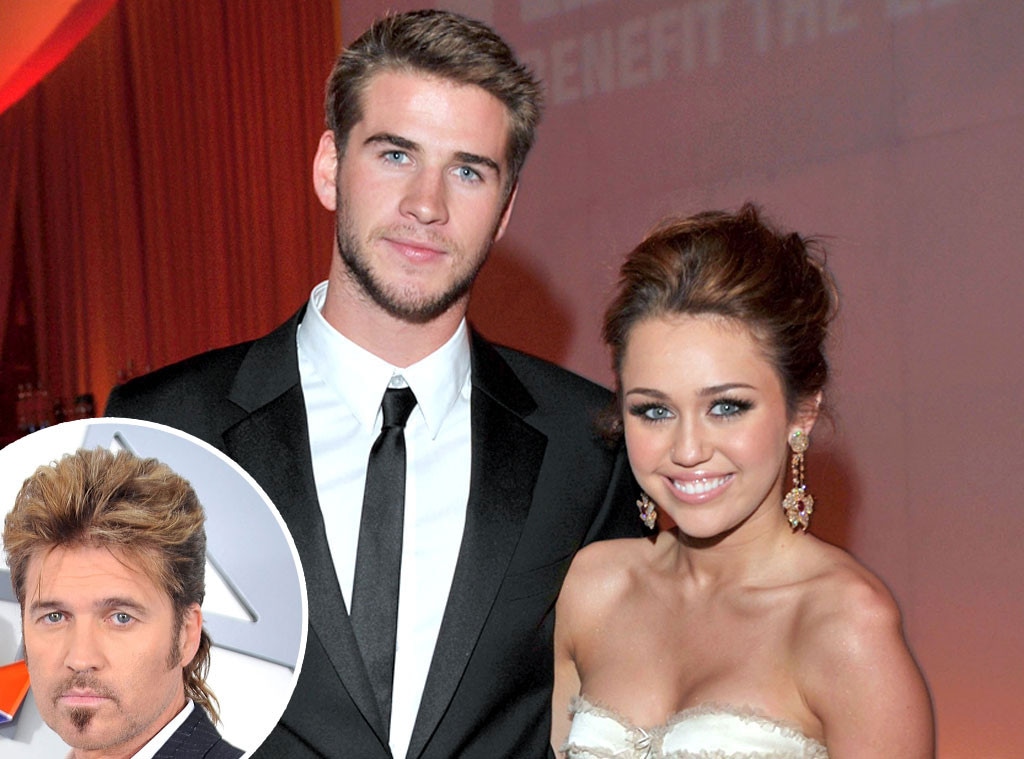 Lester Cohen/WireImage.com; Gary Gershoff/Getty Images
Billy Ray Cyrus is no stranger to expressing his love and support for his daughter, Miley Cyrus. And that hasn't changed following her split from Liam Hemsworth.
"All I know for sure is I heard my daughter say today she's the happiest she's ever been in her life immediately following [the breakup]. That's when I saw Miley being so happy," Billy Ray told Entertainment Tonight.
He added, "Somewhere along the stress and strain of different things I didn't see her smiling as often for a little while and, all of a sudden she's like the sun and when she smiles it's light...Everything happens for a reason and the main thing for me, as Miley's daddy, is she's happy."
The proud papa was no doubt referencing what Miley said during her appearance on Monday's Today, where she told cohost Matt Lauer, "I'm just focused on when I get to go on tour, which is going to be next year, which I'm really excited about. So that's really my focus. My plan is focusing on right now and continuing what I'm doing because I'm the happiest I've ever been in my whole life. So I'm really happy to be here."
Meanwhile, Billy Ray reiterated his feelings by taking to Twitter and writing, "Wanna know how I feel as a Father?Just heard my daughter say@MileyCyrus. "I'm the happiest I've ever been in my whole life.'All I ever wanted."