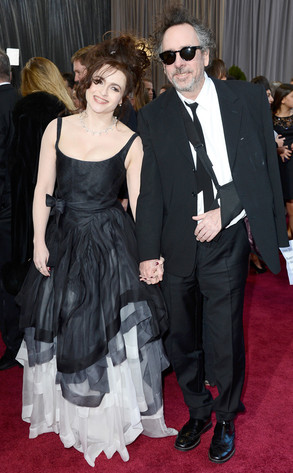 Frazer Harrison/Getty Images
If anyone thinks Tim Burton and Helena Bonham Carter are on the rocks, the director and his muse would very much beg to differ.
The longtime couple were photographed in London on Monday, Oct. 7, making their first public appearance since allegations surfaced that Burton may have been unfaithful. Last week, the New York Post published a grainy picture purportedly showing the filmmaker kissing a mystery blonde.
In response to the cheating claims, Bonham Carter's rep told E! News that any suggestion Burton had strayed was "absolutely nonsense" and that they were out with a large group of family and friends.
Whatever the case, by the look of pics published in the U.K.'s Daily Mail, the rumors don't appear to have put a dent in their 12-year romance, as the duo held hands and were all smiles when they appeared on stage at Royal Albert Hall.