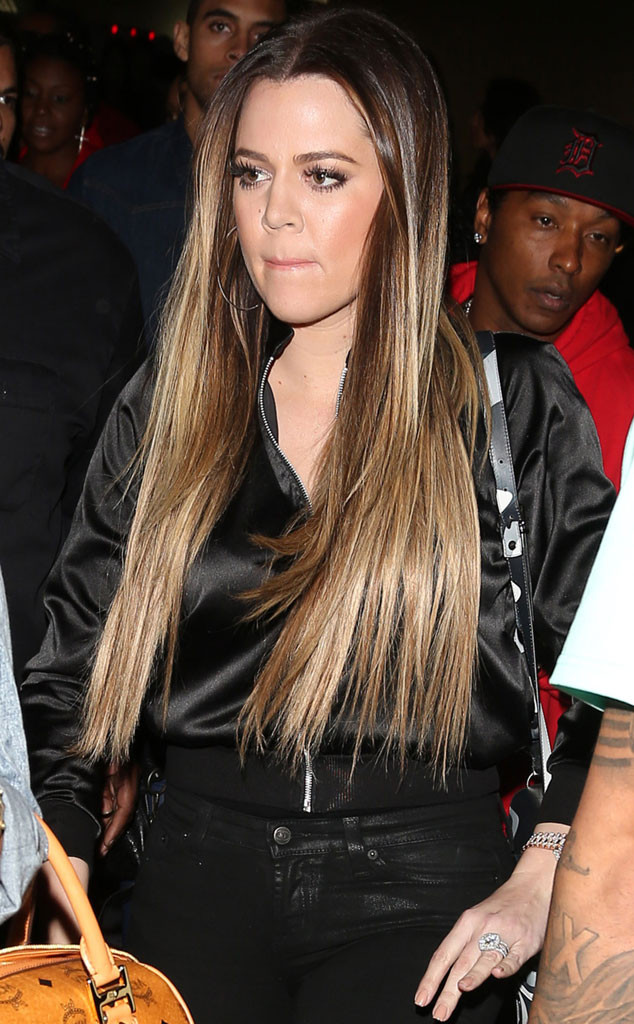 Devone Byrd,PacificCoastNews.com
Khloé Kardashian Odom won't let tough times tear her apart.
On Monday, Oct. 7, she and Snoop Dogg cohosted a party at Tru Hollywood, a nightclub in L.A., looking svelte in a sexy black ensemble. Wearing her wedding ring, the 29-year-old brunette beauty tried to temporarily take her mind off of hubby Lamar Odom's struggles by chatting with pals Rachel Roy and rapper The Game.
An eyewitness tells E! News Khloé "looked quiet [and] reserved" for most of the night, appearing "a bit agitated like something was on her mind and [she] would rather have been somewhere else." Before calling it a night, though, the E! star perked up a bit, even laughing a little with Rachel and posing for pictures with fans.
Hours after Khloé left the club and headed home, she took to Twitter to address what she was feeling. "Not all scars can be seen and not all love can be explained. The deepest love is also the hardest to express," she wrote. "Only those in it, understand."
"If I love u. Its a deep 4ever love. Ride til the end," she added. "Family/friend.Its simply called love. I take it seriously. Dont judge unless u r in it."
When one fan asked, "How much privacy can you really expect?" Khloé answered graciously, "I don't expect. I just ask for others to be kind in witnessing ANYONES journey in life. No1 will ever fully understand. Xo."
"We all have our own journeys in life," she went on. "So even if u don't accept mine. Be kind....We all have a journey 2travel & I want to walk mine, my way."
She also tweeted that the things that define someone are "your patience when you have nothing and your attitude when you have everything."
At around 6 a.m. PT, one fan asked Khloé why she was up so early. "insomnia baby," she replied, "My brain won't shut off ."