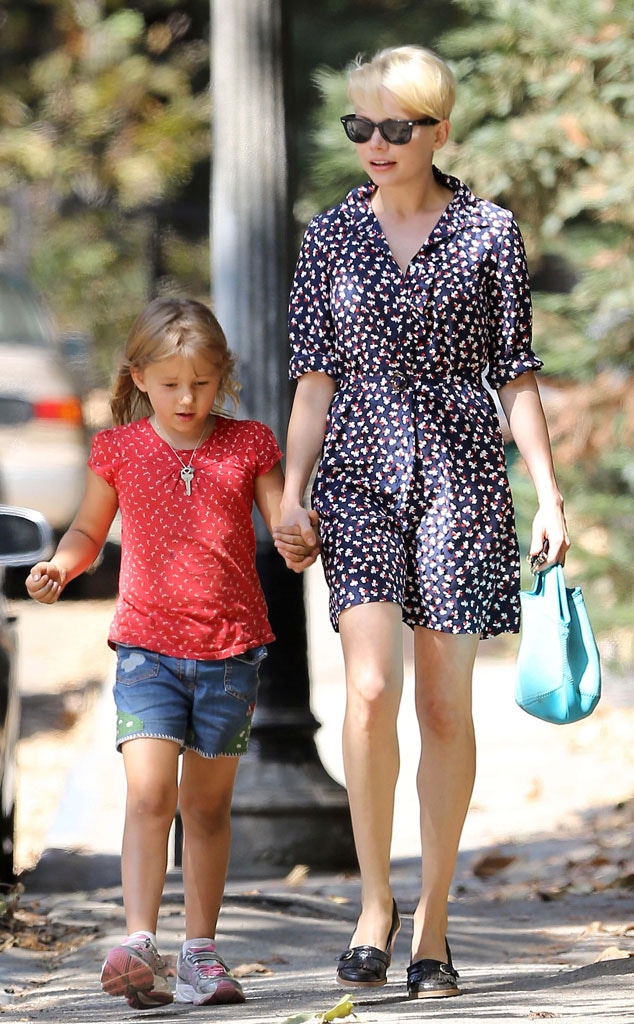 PAPN/AKM-GSI
Michelle Williams recently took a trip down memory lane, and she brought her daughter Matilda Ledger along for the ride. From 1998 to 2003, the 33-year-old actress played Jen Lindley on The WB's Dawson's Creek. Though she's now an Oscar-nominated actress with several major film credits on her resume (Brokeback Mountain, Oz the Great and Powerful), Williams hasn't forgotten her TV roots.
In fact, the Montana native recently visited Wilmington, North Carolina, where she filmed the teen drama with costars James Van Der Beek, Katie Holmes and Joshua Jackson for six seasons.
"I actually hadn't been back since the show ended, but I went back and took my daughter on vacation and saw people I hadn't seen in 10 years and went to all the places that we used to go," she revealed during the New Yorker Festival on Saturday, Oct. 5. "And it was great. It was actually a real stroke of luck to be transported there."
Williams has been open about her desire to team up onscreen with her former Dawson's Creek costars—with a caveat. "I would very happily do a reunion show.  I don't know what it would be," she said during Comic-Con in July 2012. "My character died in the end, so there are certain limitations for me. It's either I come back as a ghost or I'm shot through a lot of gauzy, hazy light as my 19-year-old self."
She added, "I've always said that I would really love to [reunite] and I think independently, we've all been saying that. So, at some point I hope that it does happen [as] . . . a way to honor the past and what a big deal it was for the four or five of us and what a big deal it was for the people who watched it."