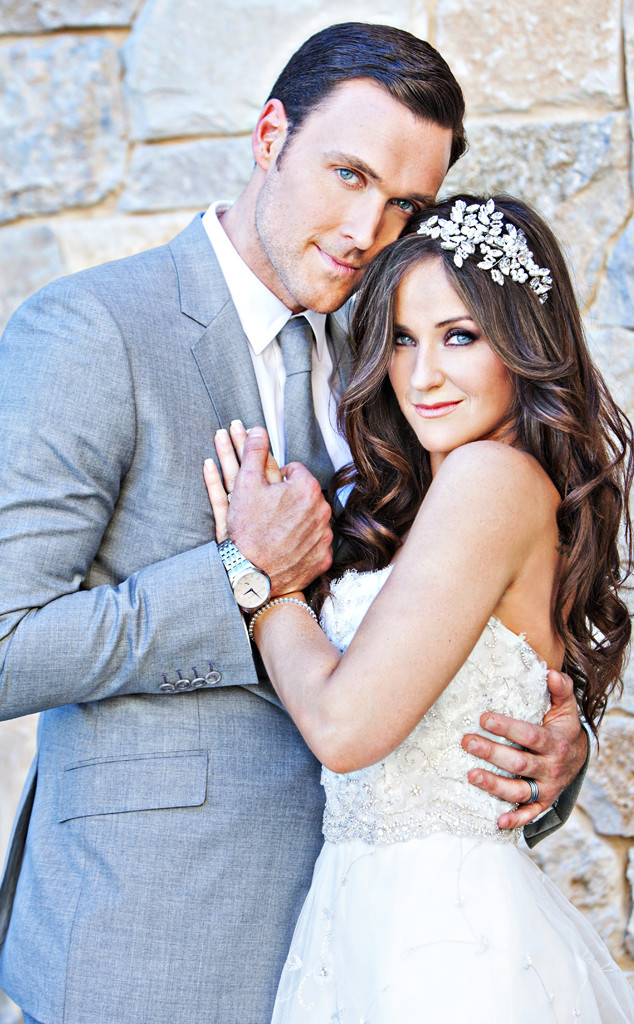 Courtesy Owain Yeoman
Owain Yeoman and Gigi Yallouz have enjoyed a modern-day fairy-tale romance so far—and their wedding day certainly didn't disappoint.
The Mentalist star and his jewelry-designer bride tied the knot on Sept. 7 on the helipad of a private estate in Malibu in front of about 100 guests that included—without naming names—cast members from the groom's hit CBS show as well as familiar faces from Glee, Horrible Bosses and The Five-Year Engagement.
"It really felt like we were getting married in the heavens, floating above the Malibu coastline," Yeoman exclusively tells E! News. "It was breathtaking."
The couple got their guests in the mood with a "Save the Date" card with an underwater theme, featuring the two of them in full-on wedding gear (though not in the clothes they ultimately wore on their big day).